Project Roles and Responsibilities
 As project manager I oversaw client directives and consultant coordination, all communications, and quality reviews. I also handled compliance with both operator standards and general hospitality design practice to ensure a well functioning, international standard hotel. 
Key Features
300 keys & 25,000sm GFA, glass-bottom rooftop pool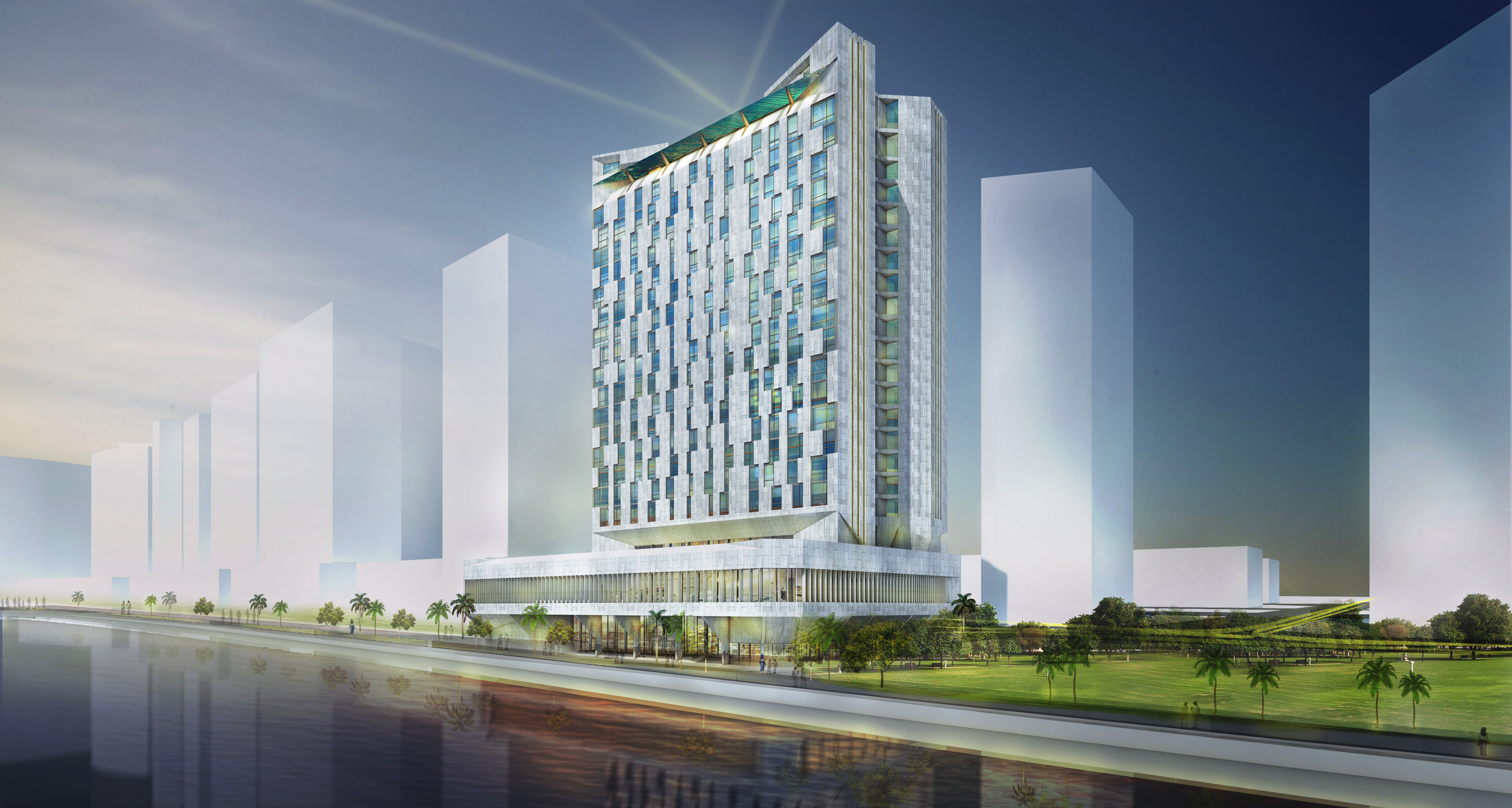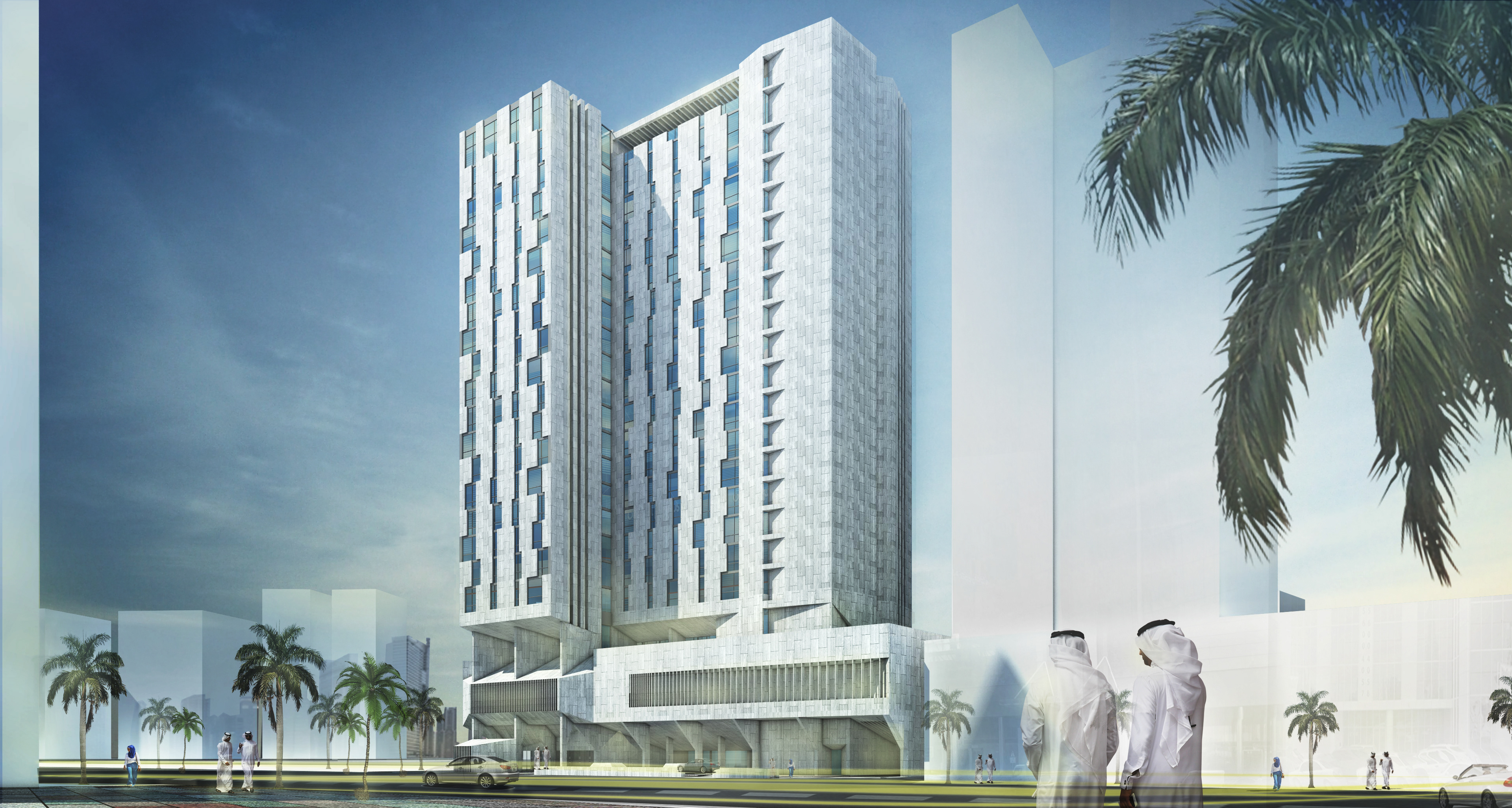 Design Challenge
To create a world class urban hotel to stand out in a city known for its iconic architecture. The new Business Bay area of Dubai has strict zoning restrictions which when coupled with the client's requests required creative massing and circulation solutions to design a hotel to meet operator standards and provide high quality guest experiences. WATG was hired as design architect through schematic design only.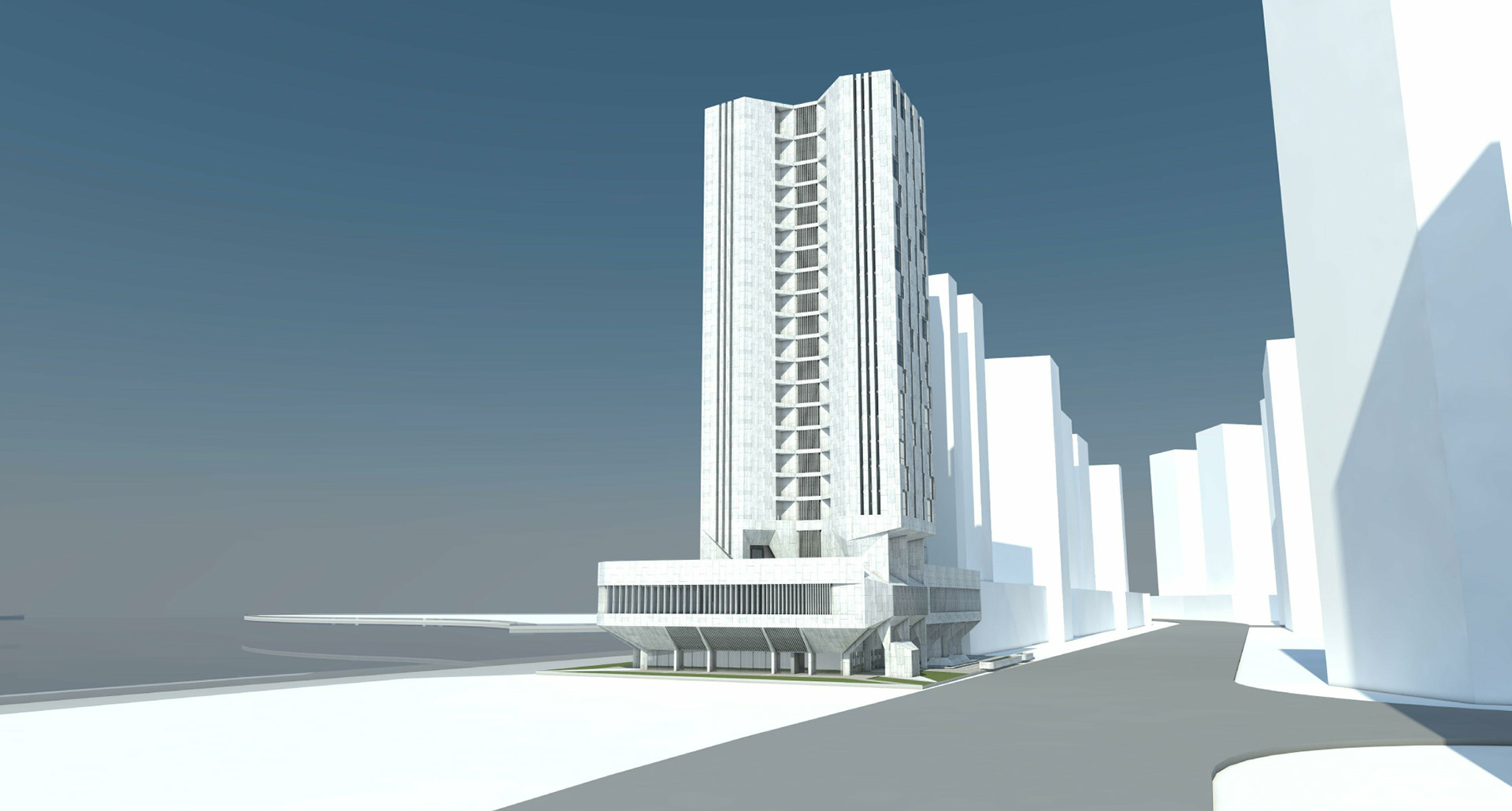 Design Solution
A contemporary design solution providing outstanding views across the water while limiting the total amount of glazing exposed to the intense desert sun. The lobby was activated with a specialty restaurant opening to the waterfront. Guest amenities are located at the roof of the podium and tower, including an infinity edge, glass-sided pool that transforms into must-see night club in the evening.