Project Roles and Responsibilities
I was a key member of the design team involved in design refinement from concept through design development, including a significant area reduction and resulting redesign midway through the process. Project management roles included schedule, staffing, financial health, client and consultant coordination and communication, and quality reviews. I remained the point person for WATG with the client for several years as construction was delayed and then as design queries came in during construction. I organized several site visits in 2016-17 to work with the client to maintain our design intent and provide valuable site experience for many of our staff.
Key Features
2,800sm GFA, open air 'living room' concept, kid's pool, sunken internal courtyard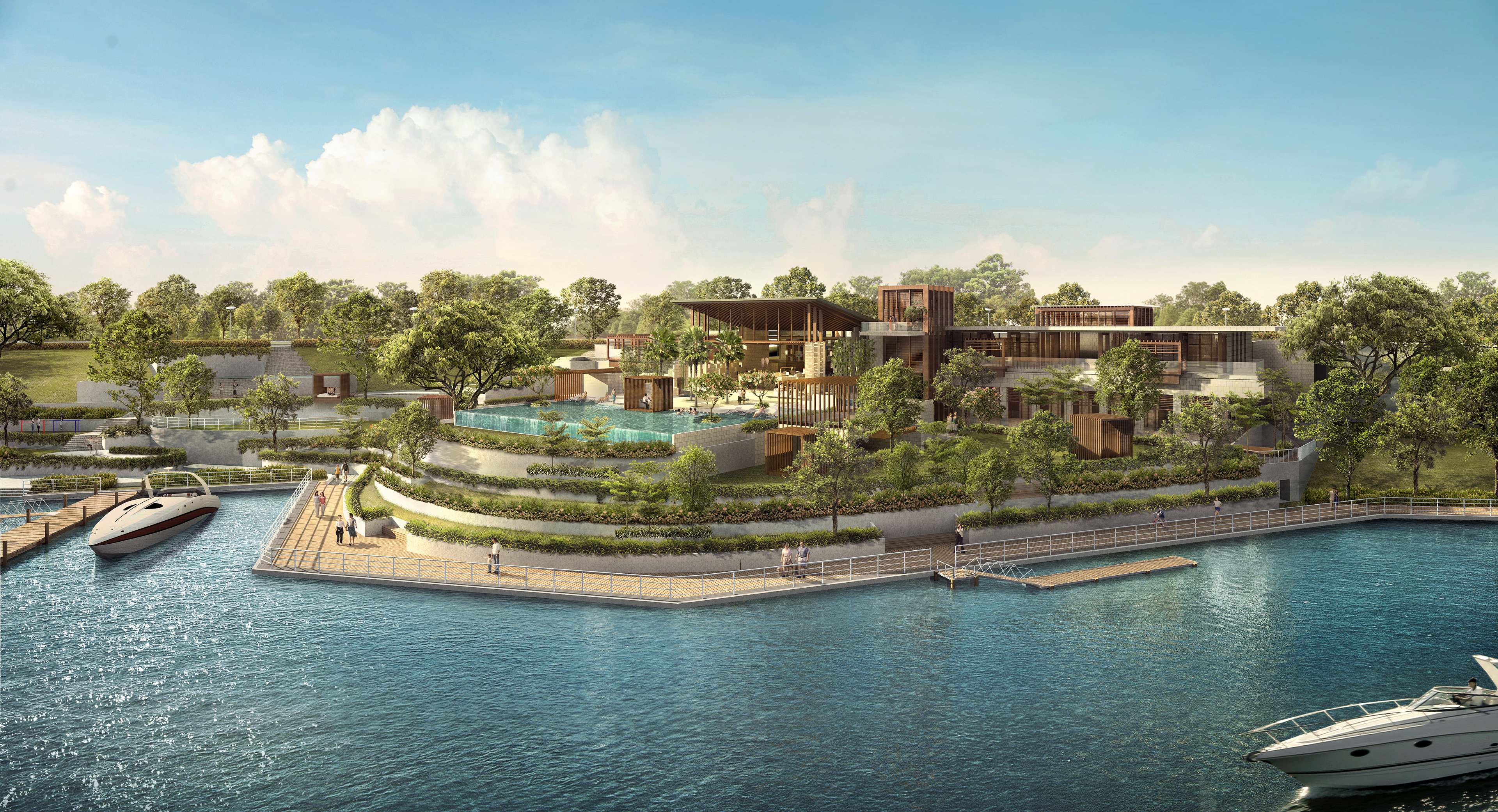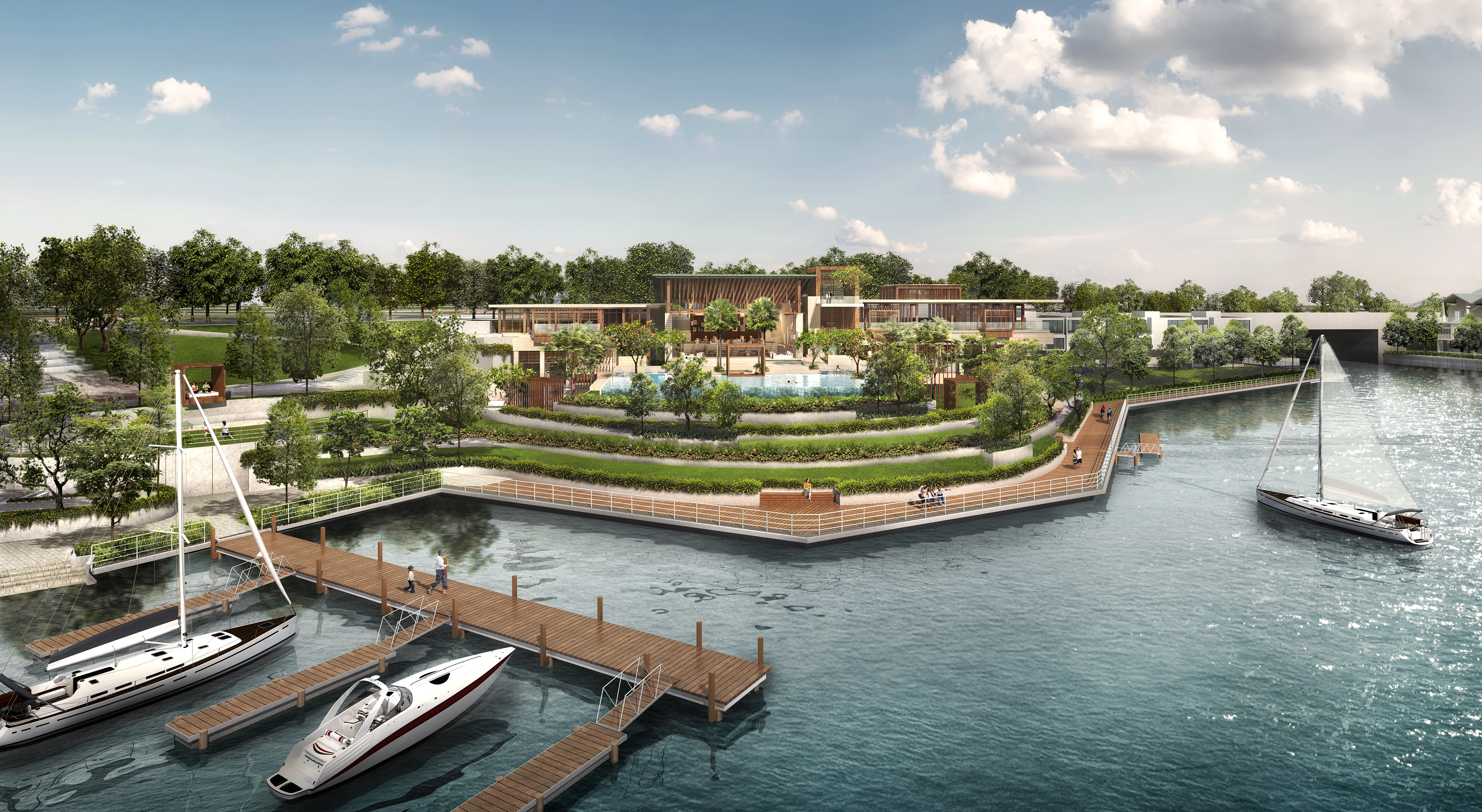 Design Challenge
WATG had already completed the master plan and overall landscape design for the Puteri Harbour development when tasked with doing the architecture, interiors, and landscape for the resident's clubhouse. The clubhouse serves not only as the community hub but also provides the visitor's first impression of the development. The site is compact and straddles an elevation change of 12 meters from entry to the harbour which provided challenging circulation and design problems but also opportunities for dramatic views.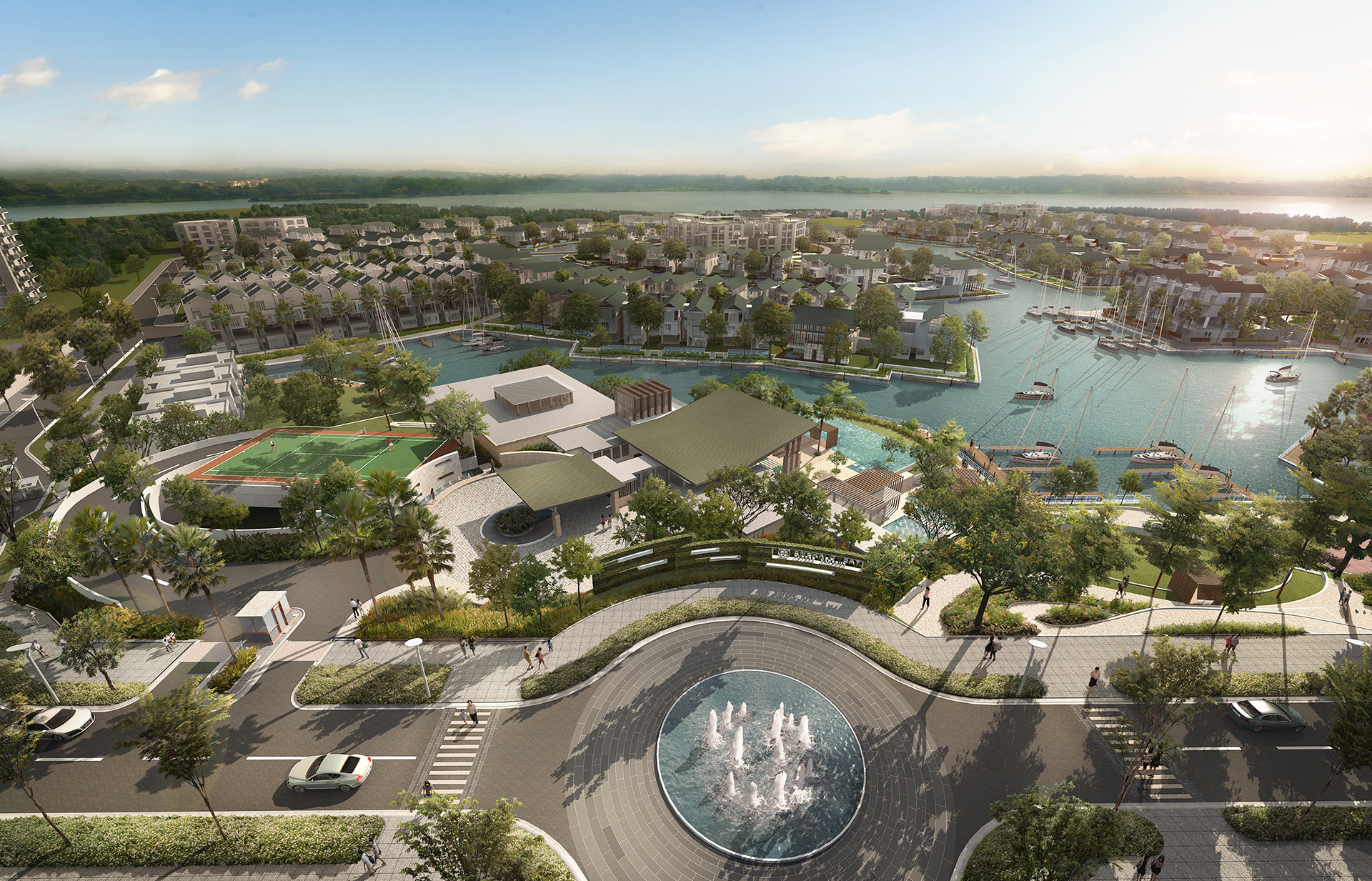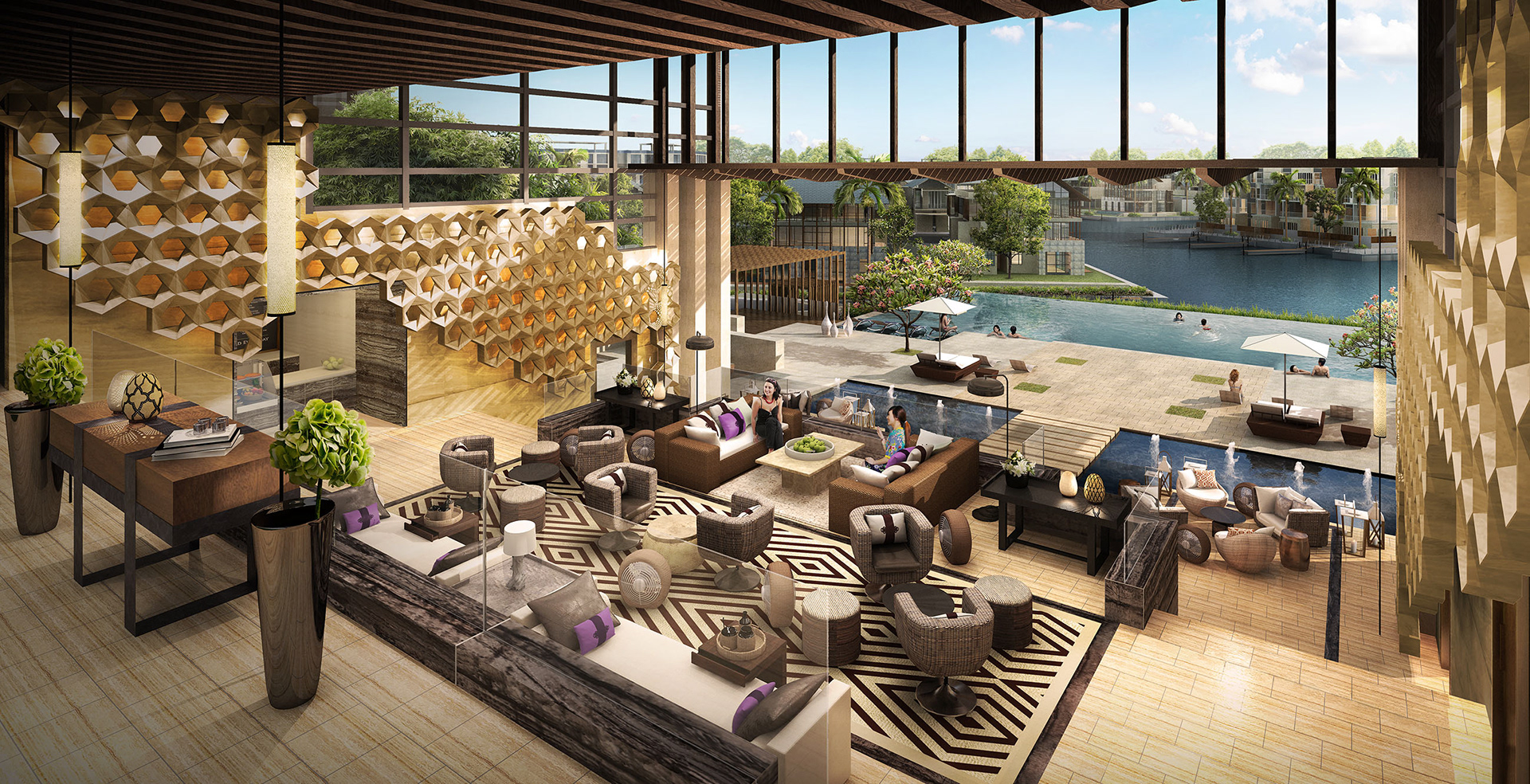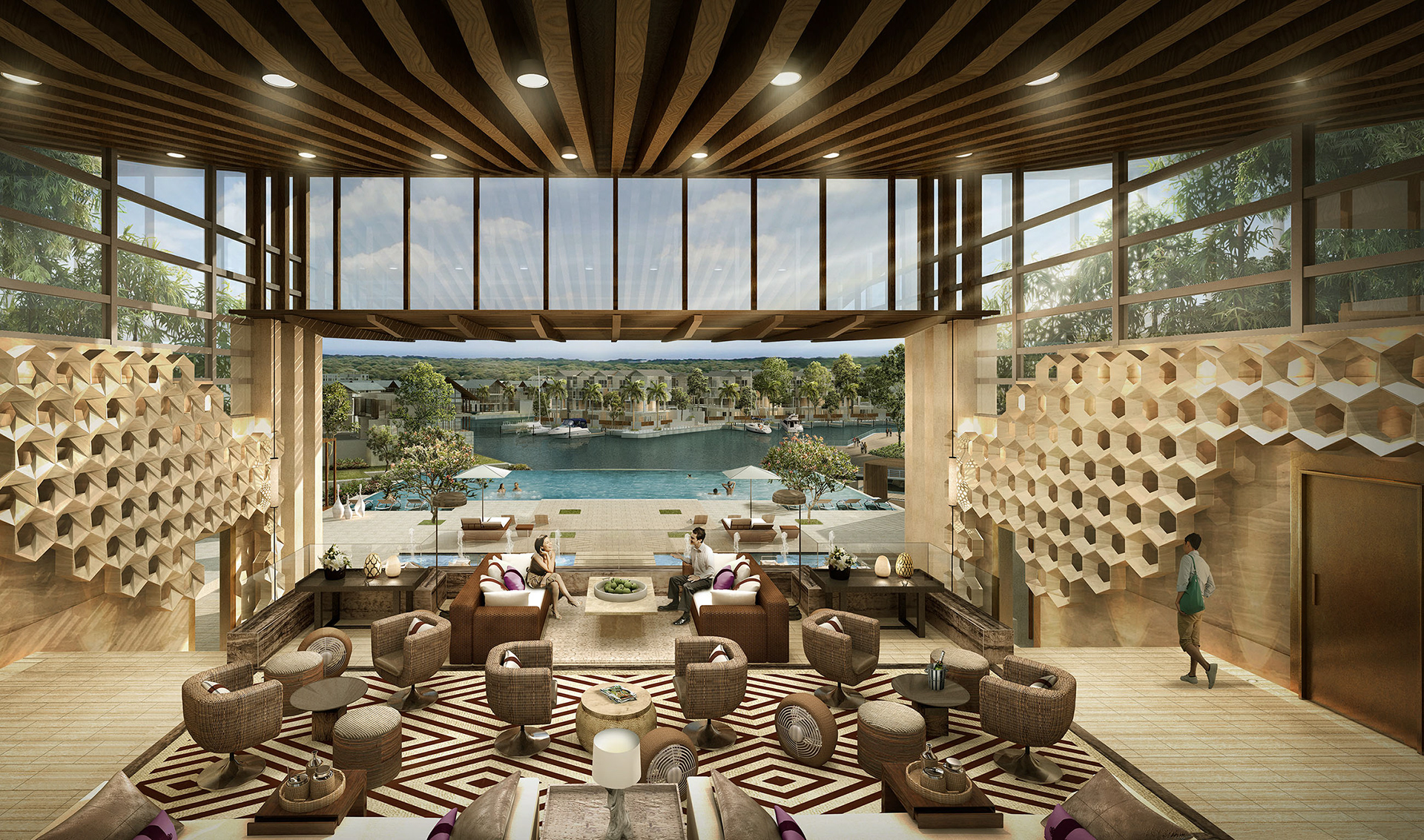 Design Solution
The team sought to turn the challenges of the steep, compact site into features of the clubhouse design. The central spine from entry to resident's pool is a series of cascading spaces of what became known as the 'living room' overlooking the pool with vistas across the harbour. Forced by the small site to put some key public spaces below grade, the team created an entry bridge over a sunken garden providing day light, natural ventilation and vegetation to the lower levels. Included in the design is a kid's room and pool, fitness center and yoga studio, cafe, and meeting facilities opening onto a generous function lawn.