Project Roles and Responsibilities
Failaka Island, a paid competition, was my first planning project and I was the youngest and least experienced member of the team. When it became obvious the team lacked leadership, design, and management I began taking on additional roles until I found myself playing a key design role, managing the entire team, and coordinating with the consultant teams. It was incredibly challenging, thrilling, and rewarding inspite of my mistakes along the way.
Key Features
4,300 hectares
10,000 accommodation units, 11 luxury hotels, conference center, 2 golf courses, marina, competitive sports training center, RDE (retail, dining, entertainment), cultural amenities, science center, zoo, hospitality training center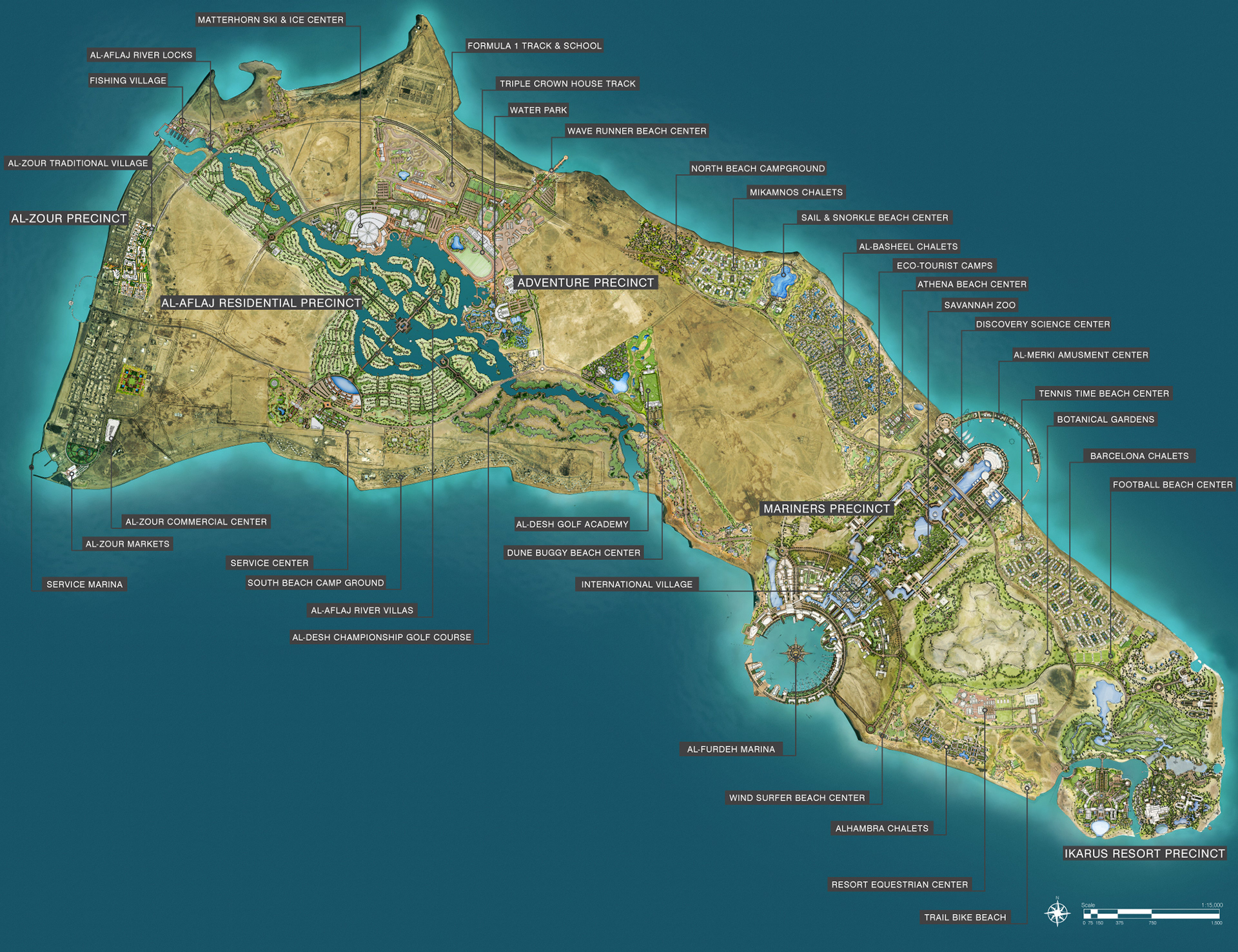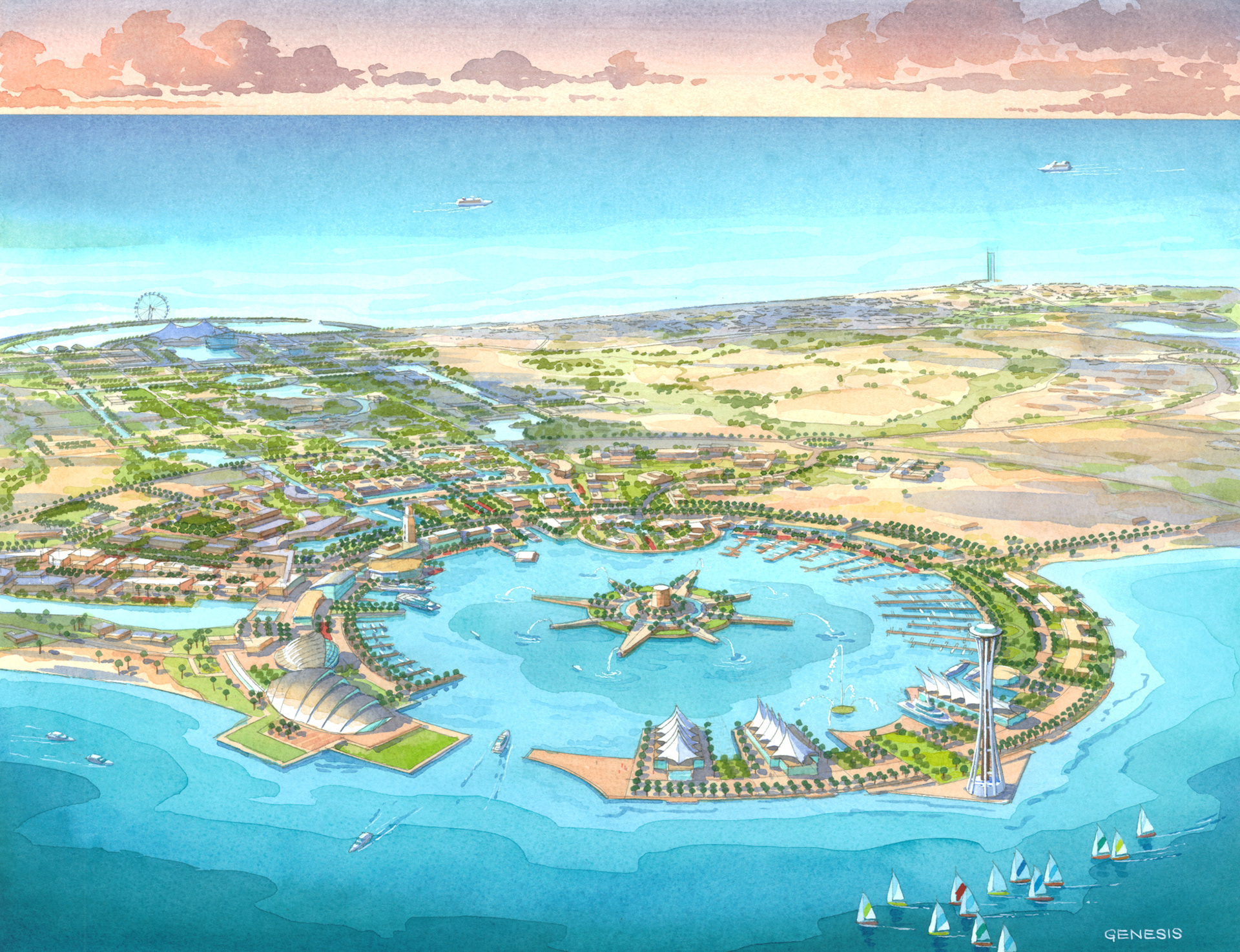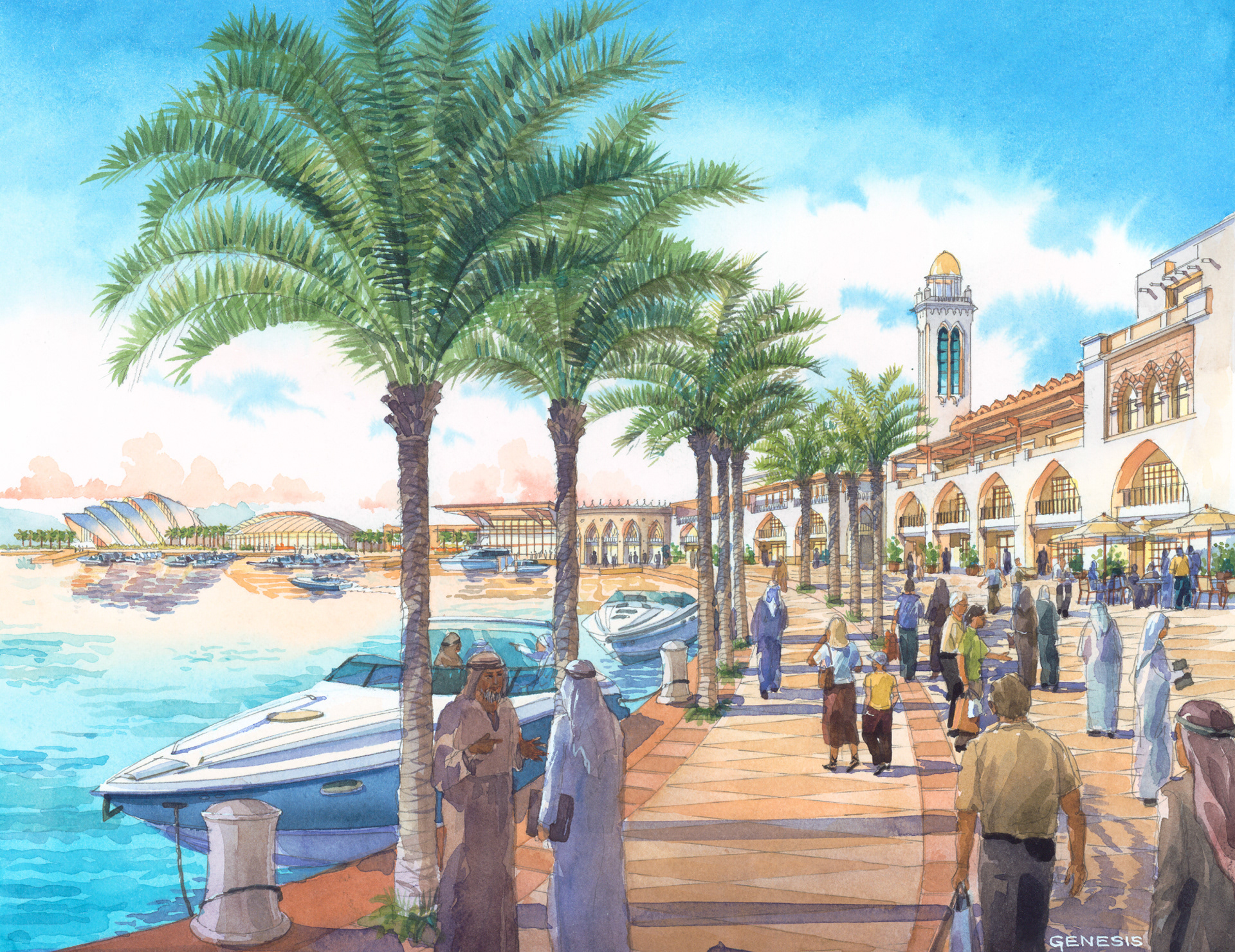 Design Challenge
To be the lead planning and design architect for an invited competition to transform Kuwait's largest and most historically significant island into a premier world class destination entertainment resort.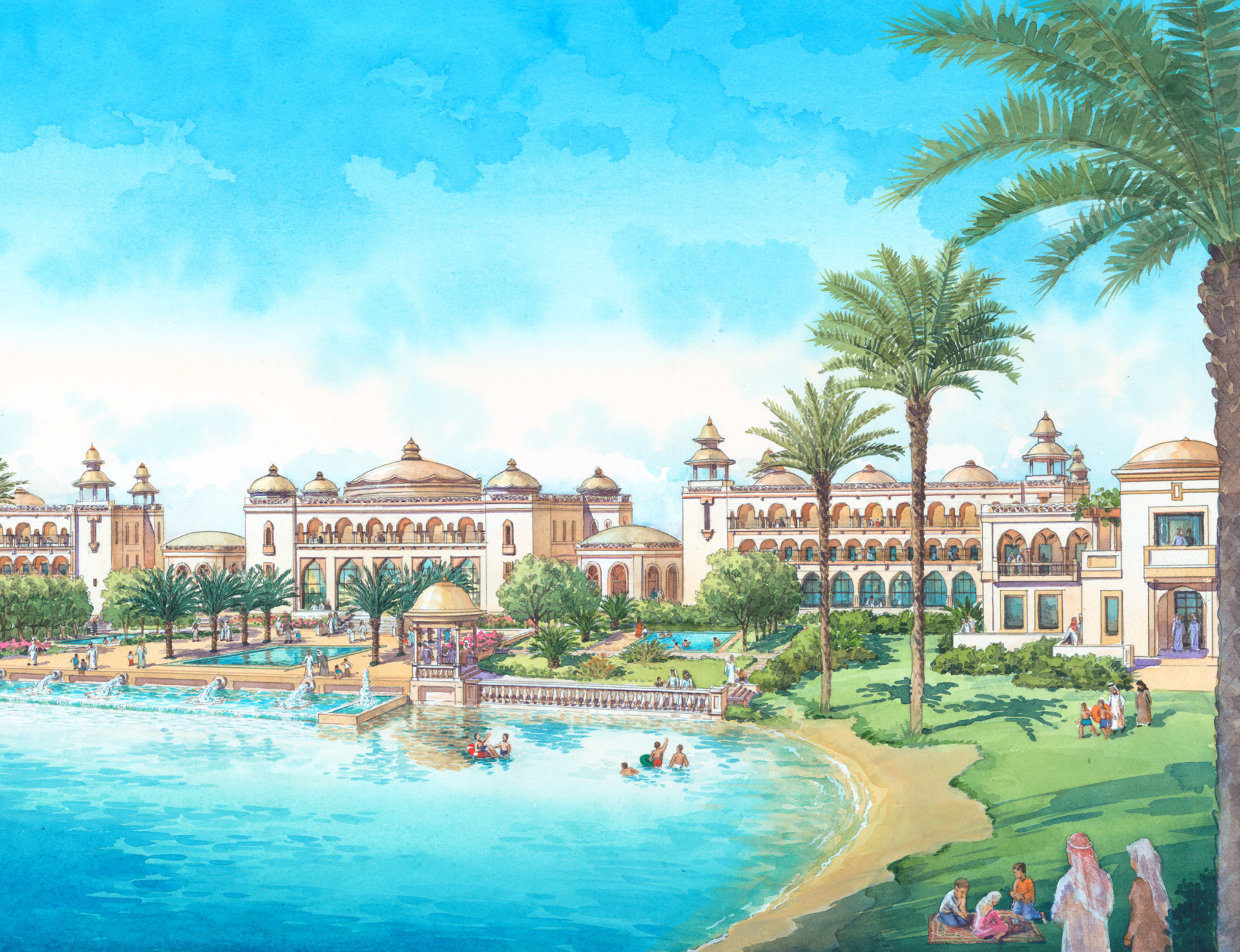 Design Solution
To create a car-free environment for visitors while maintaining the environmental, ecological, and historical integrity of the island. Due to its vast size and many large off-limits zones, the team consolidated the core areas of activity to create a critical mass and provide convenient access to services and leisure activities, divided into distinct precincts.