Project Roles and Responsibilities
I was the point person for WATG handling all outsourced graphics and architectural visioning for portions of the master plan. Other responsibilities included modeling portions in Sketchup for use by the renderers and videographers. 
Key Features
560 hectares
Ferry terminal, fashion district & museum, convention center, arts district, wellness center, water and theme parks, 5 hotels, 10 timeshare resorts, horse track, and yacht club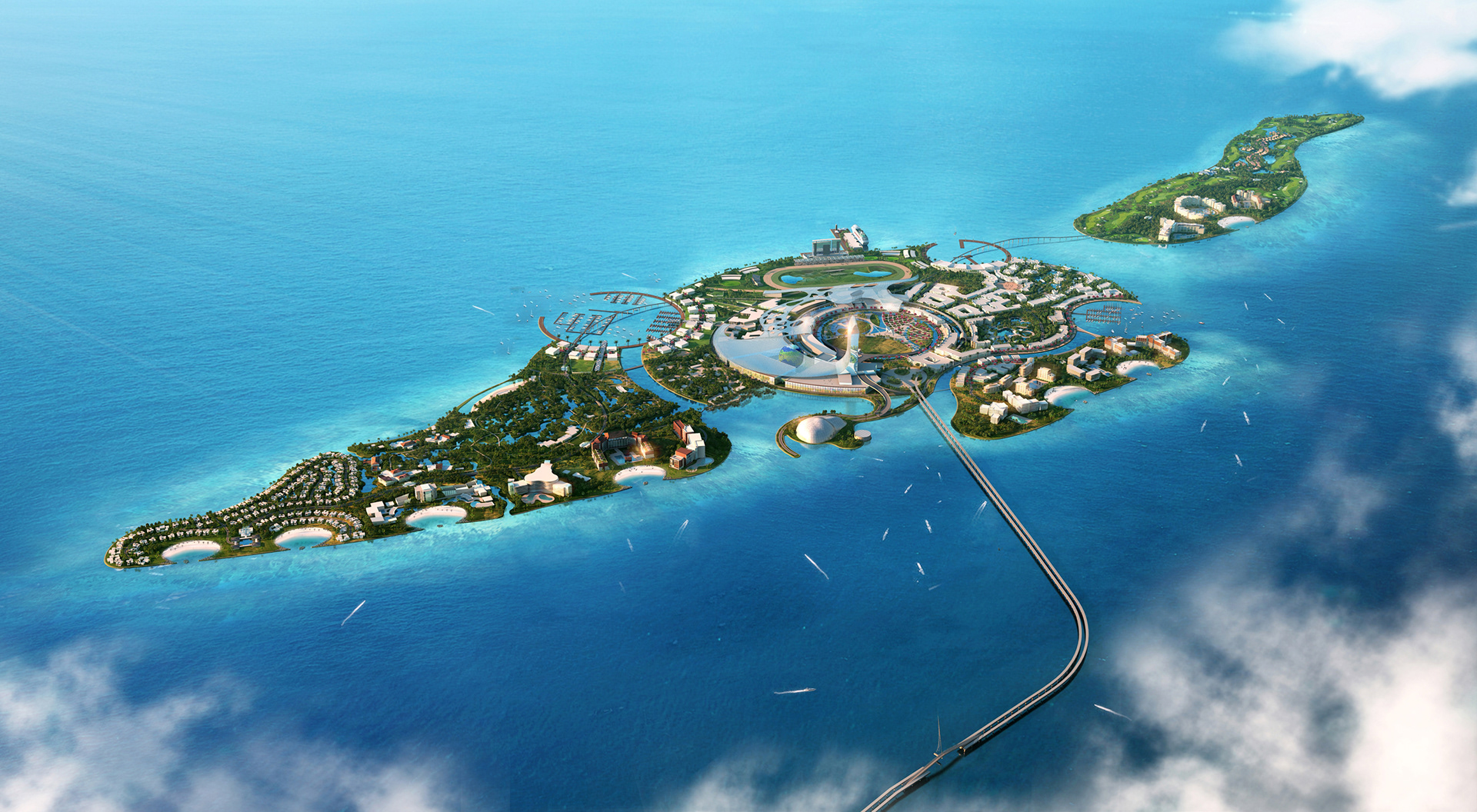 Design Challenge
To create a dynamic mixed-use development on reclaimed land designed using sustainable principles.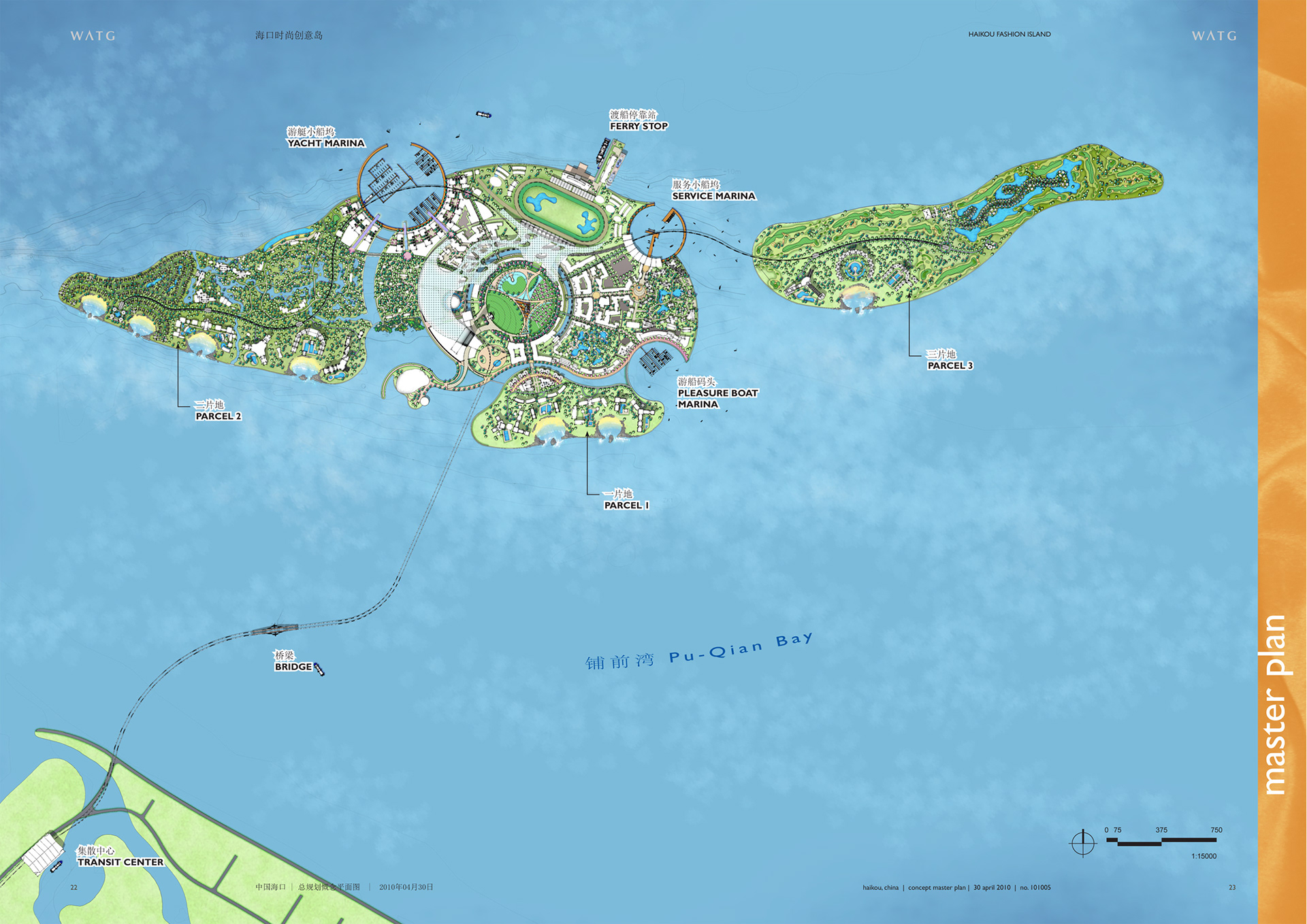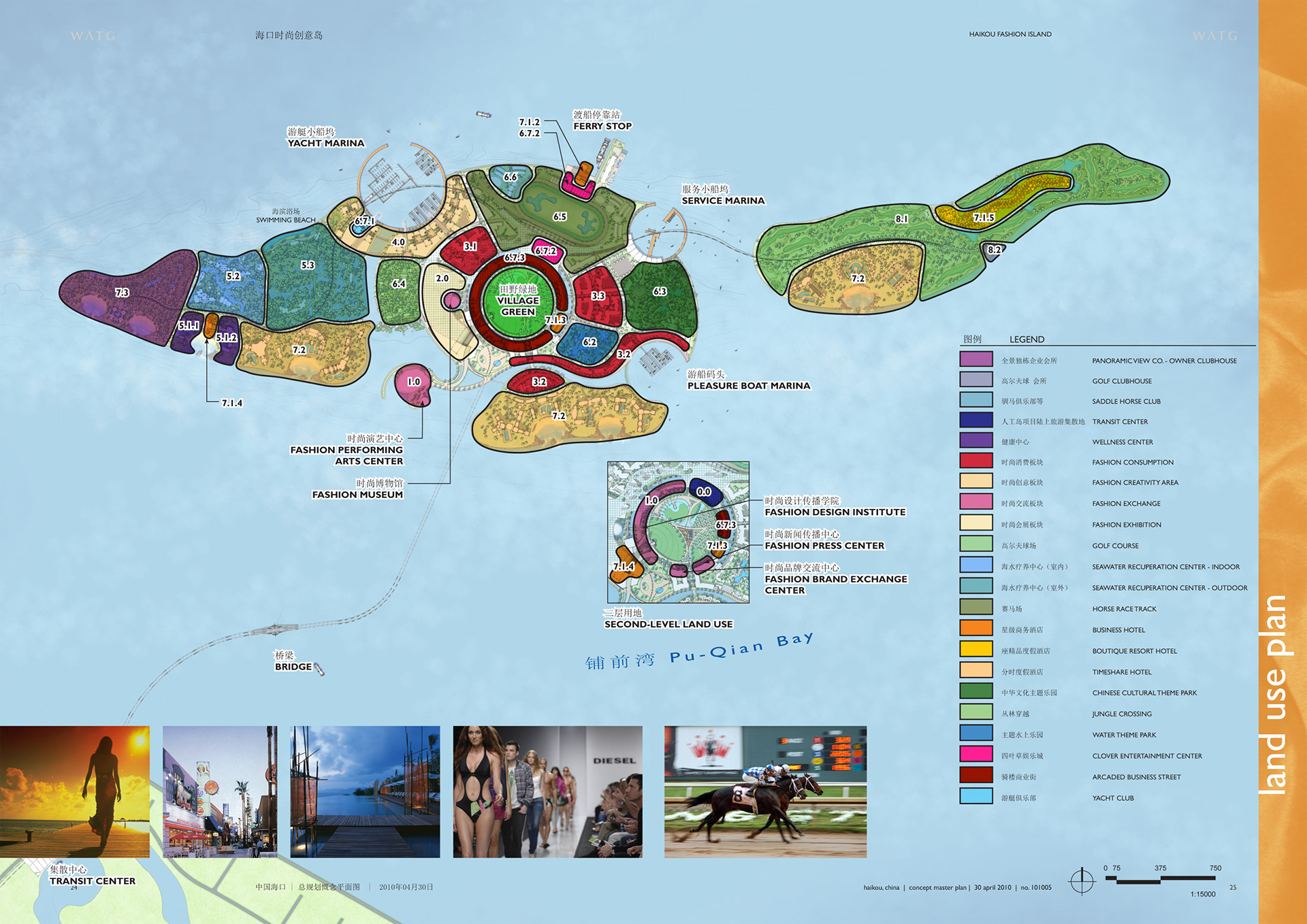 Design Solution
The island is configured around a central core to minimize the need for transportation with the majority of development within walking distance, including island access via ferry or train. A monorail connects outlying islands and resorts, limiting walks to five minutes. Solar, wind, and wave energies are harnessed to provide power. Reclaimed water will be used for irrigation and all produce grown locally. The architectural elements will use reclaimed and sustainable systems throughout the development.