Project Roles and Responsibilities
I was the point person for WATG handling all internal and external information, client management, and communications between all parties. Other responsibilities included design oversight of client directives and area program compliance, contractual issue resolution, project financial health and tracking, staffing, and quality reviews of all documentation.
Key Features
93,000sm of GFA, 705 keys
Landscape integration - multi-nodal experiential circuit bridging a public road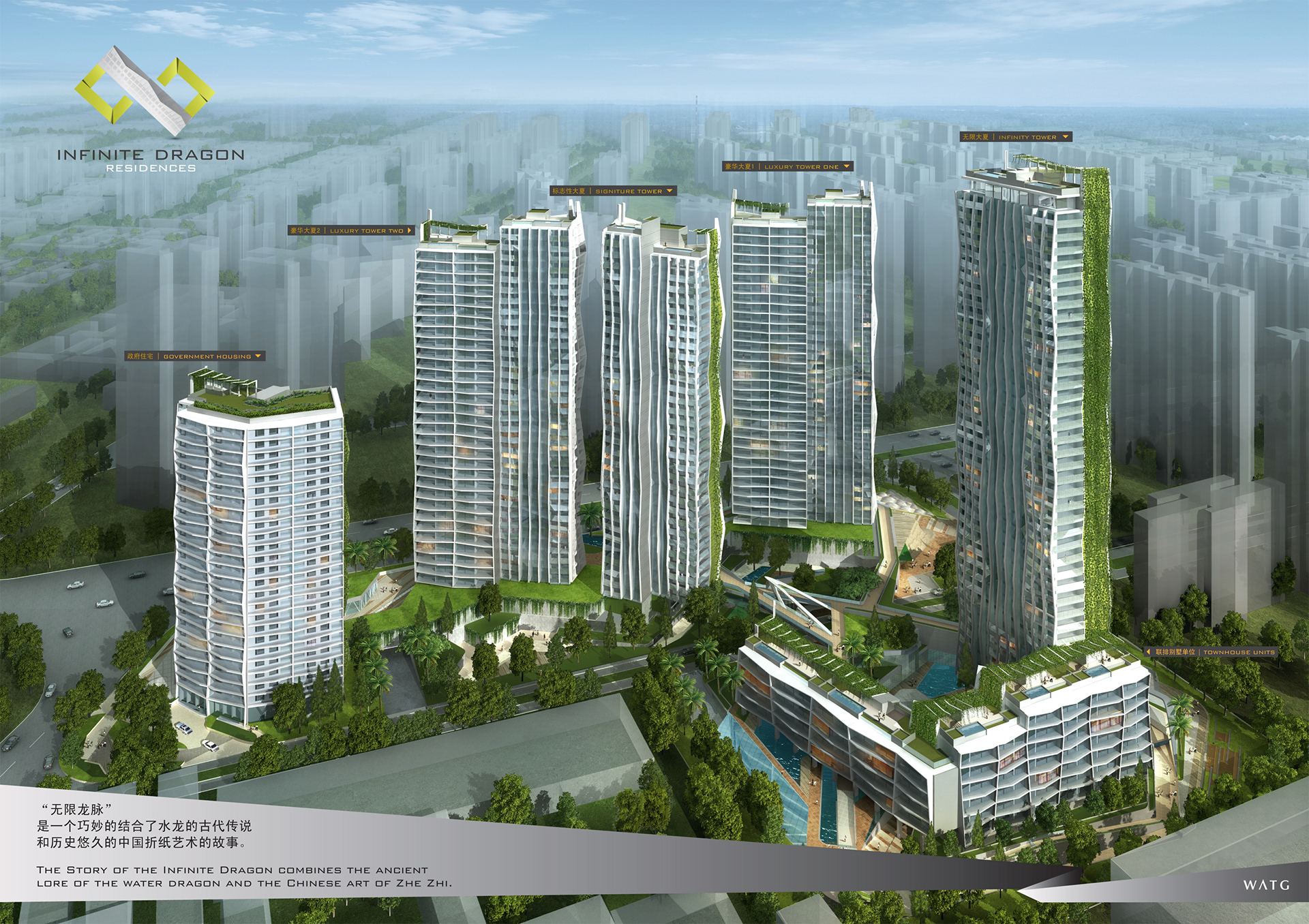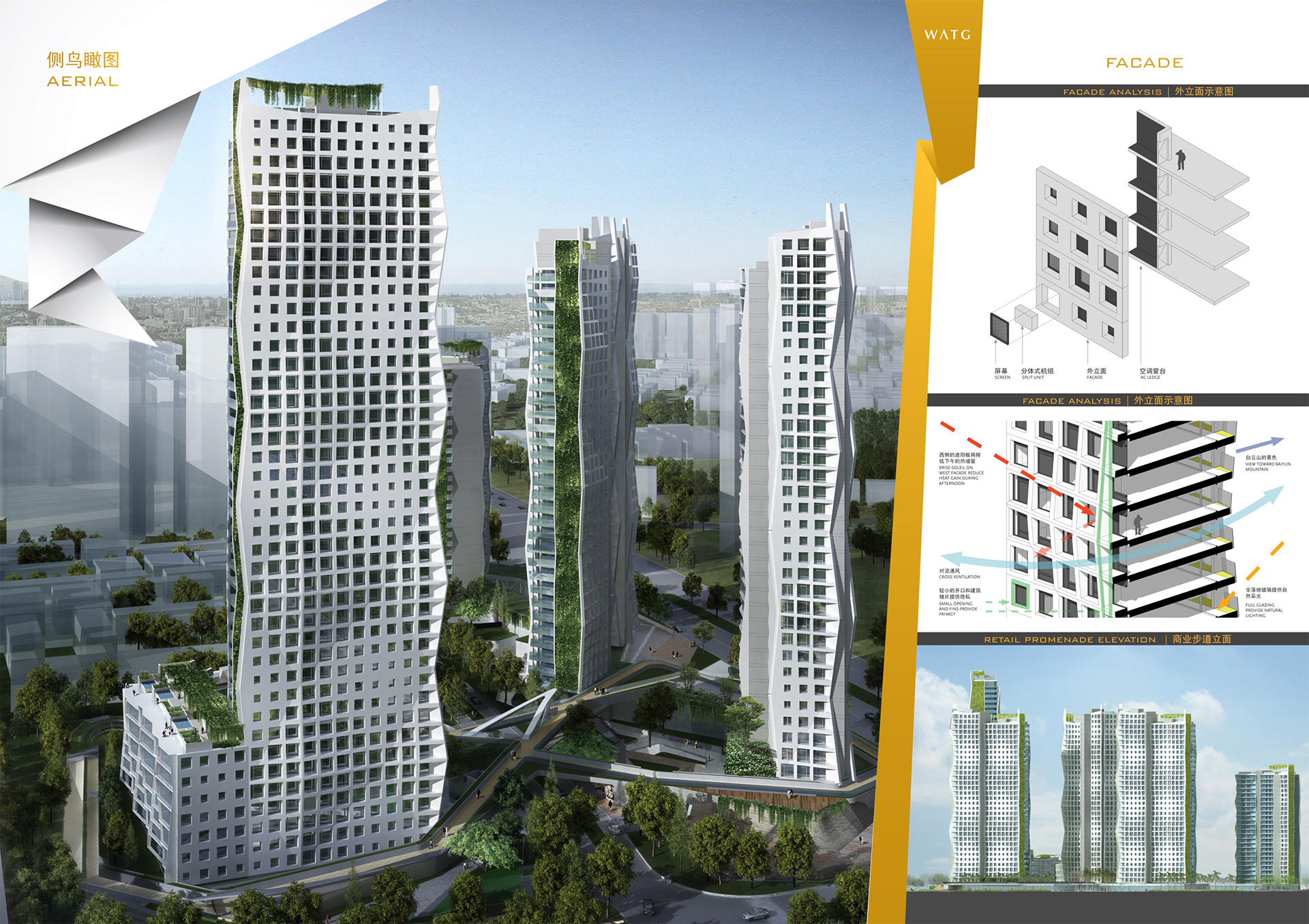 Design Challenge
To create a winning entry for a high-rise residential community with government housing and retail integrated at the base. The site was split into two plots with a public street running between them.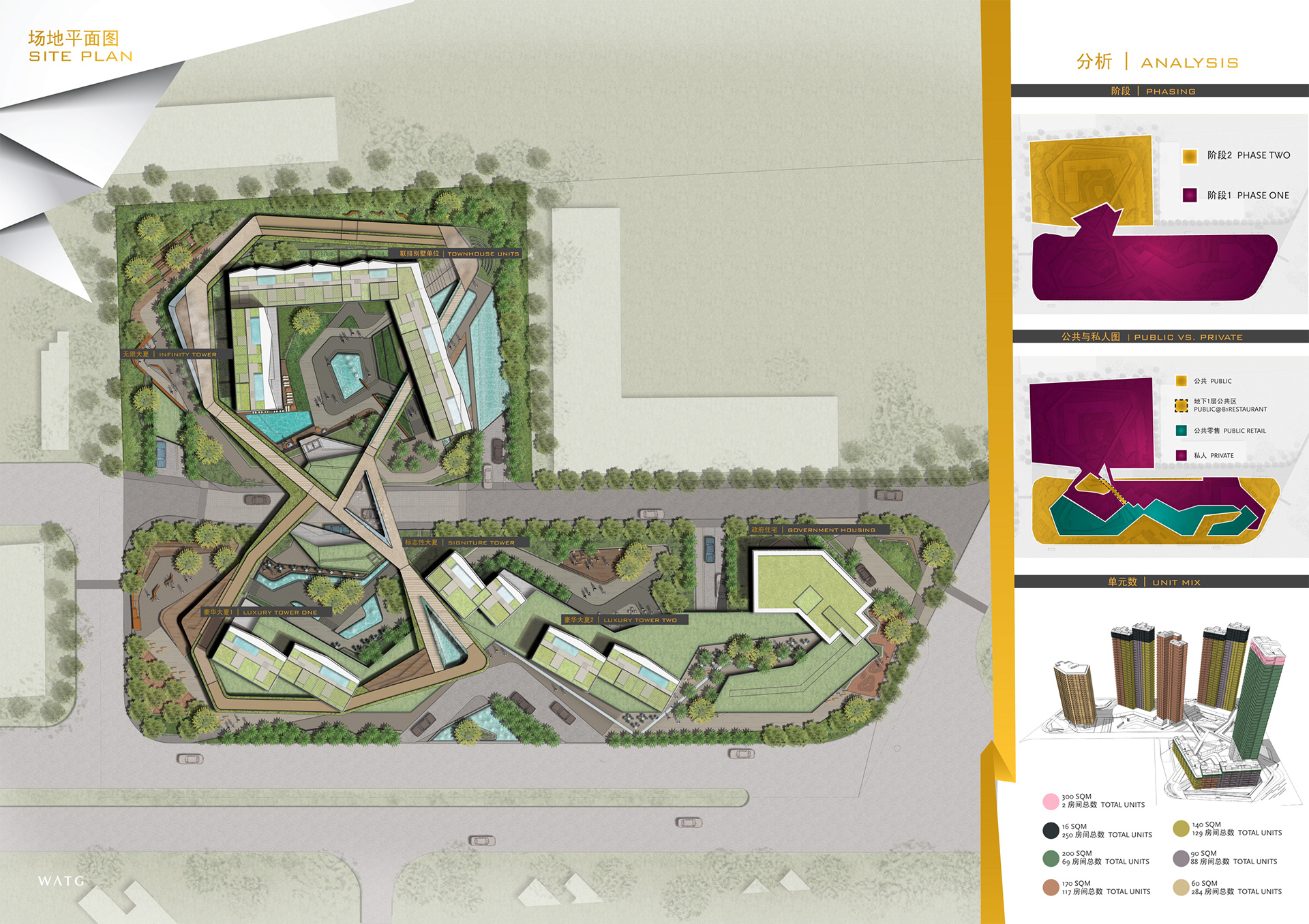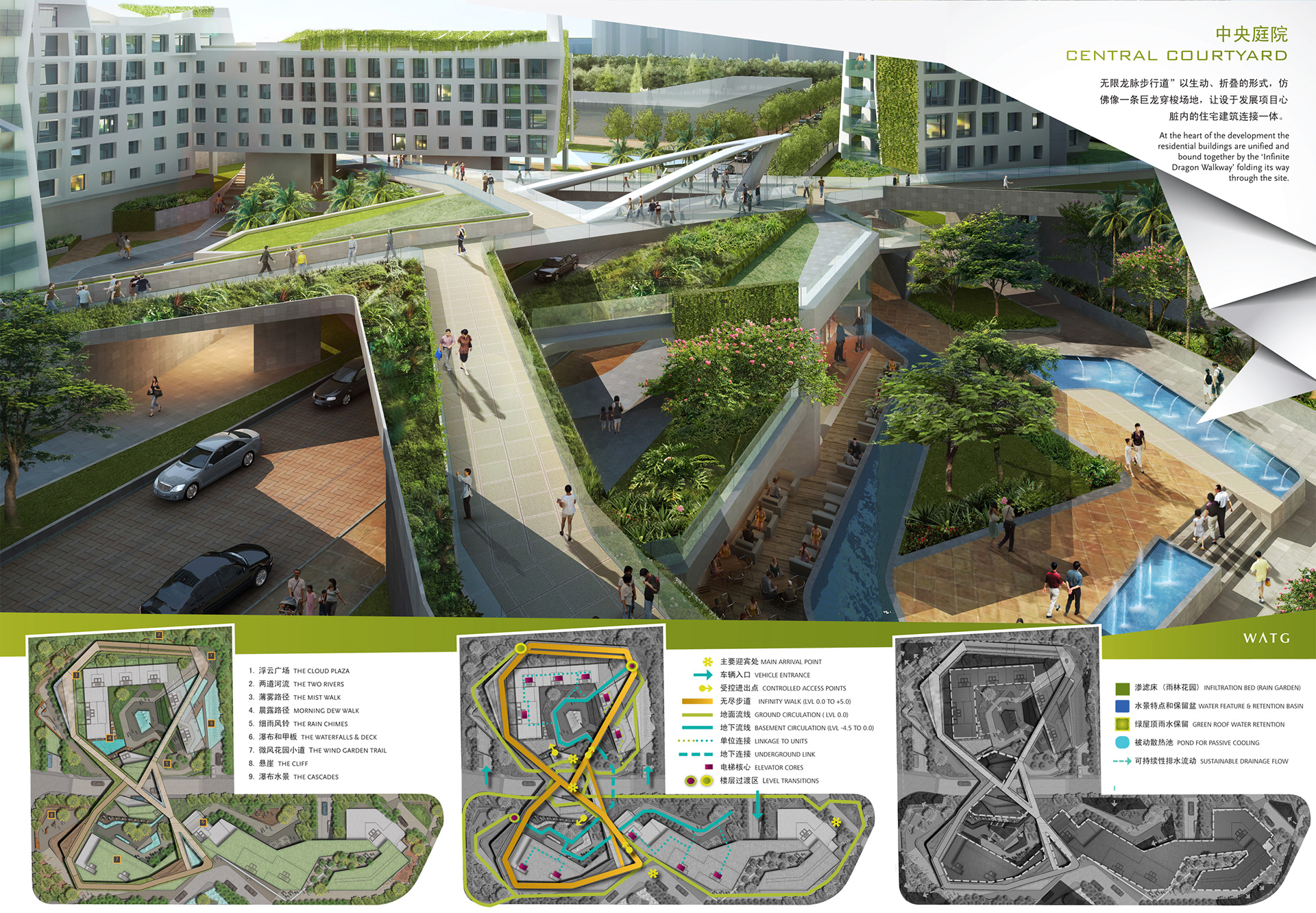 Design Solution
By emphasizing and integrating the landscape design the team created a seamless connection between the plots with folding, twisting pathways dubbed "The Infinite Dragon." Dragons are synonymous with water, which punctuated the paths with a series of garden landmarks celebrating the infinite cycle of water. The towers drew on the faceted landscape with subtle folds disguising a deceptively simple glazing pattern.