Project Roles and Responsibilities
My role as project manager demanded intense focus, travel, and most of all communication. The project team in the early stages was split between two WATG offices adding additional internal complexity to the job of coordinating the design work. I was the point person for WATG handling all internal and external information, client management, and communications between all parties. The project required twice-weekly conference calls and twice-monthly travel to Hong Kong for meetings with all consultants. Other responsibilities included design oversight of client/operator directives and area program compliance, contractual issue resolution, project financial health and tracking, staffing, quality reviews of all documentation, and client/consultant relationships.
Key Features
128,000sm GFA for two hotels & casino
Two hotels and condo hotel totaling 700 keys, casino, beach club, 6 pools including a rooftop pool, golf clubhouse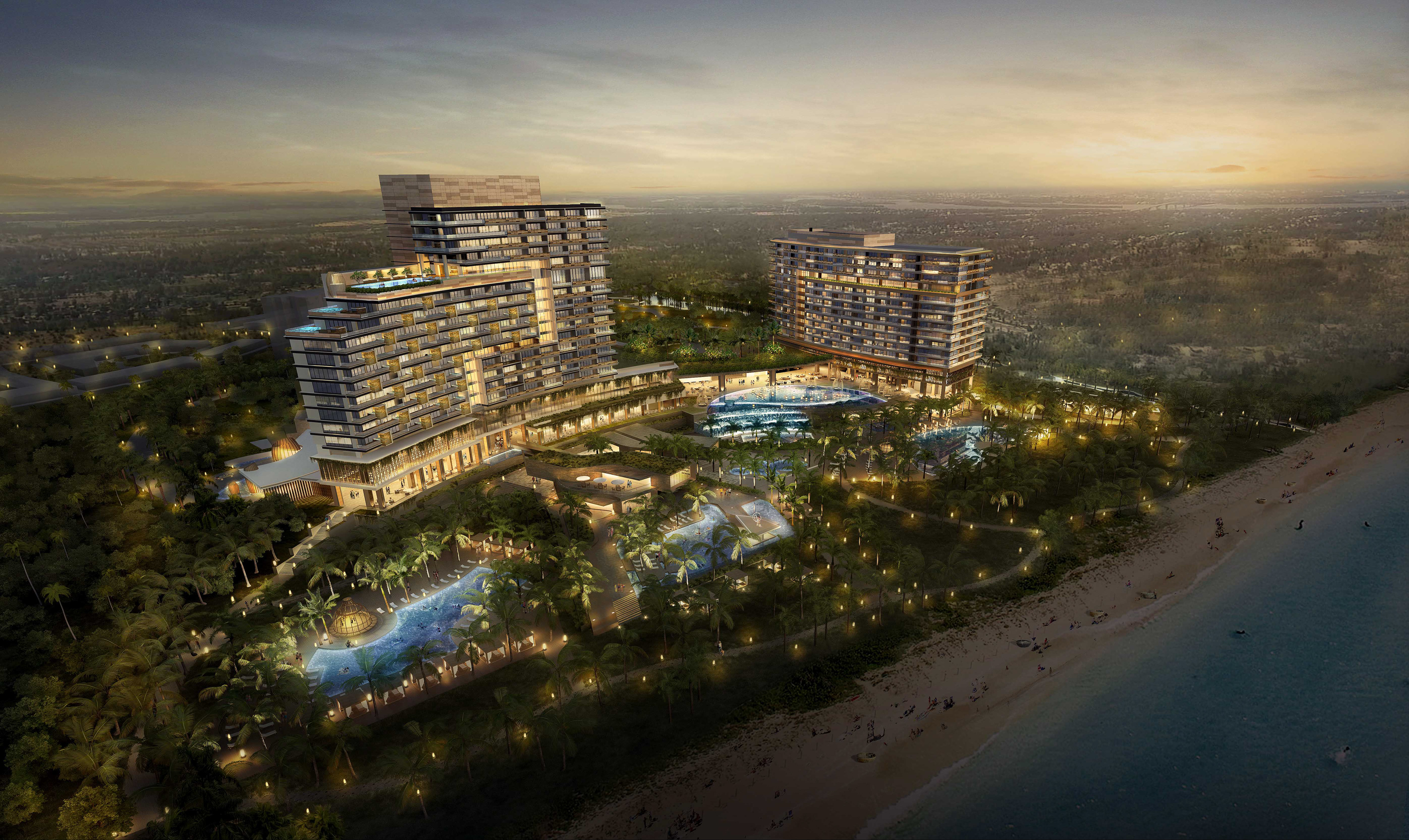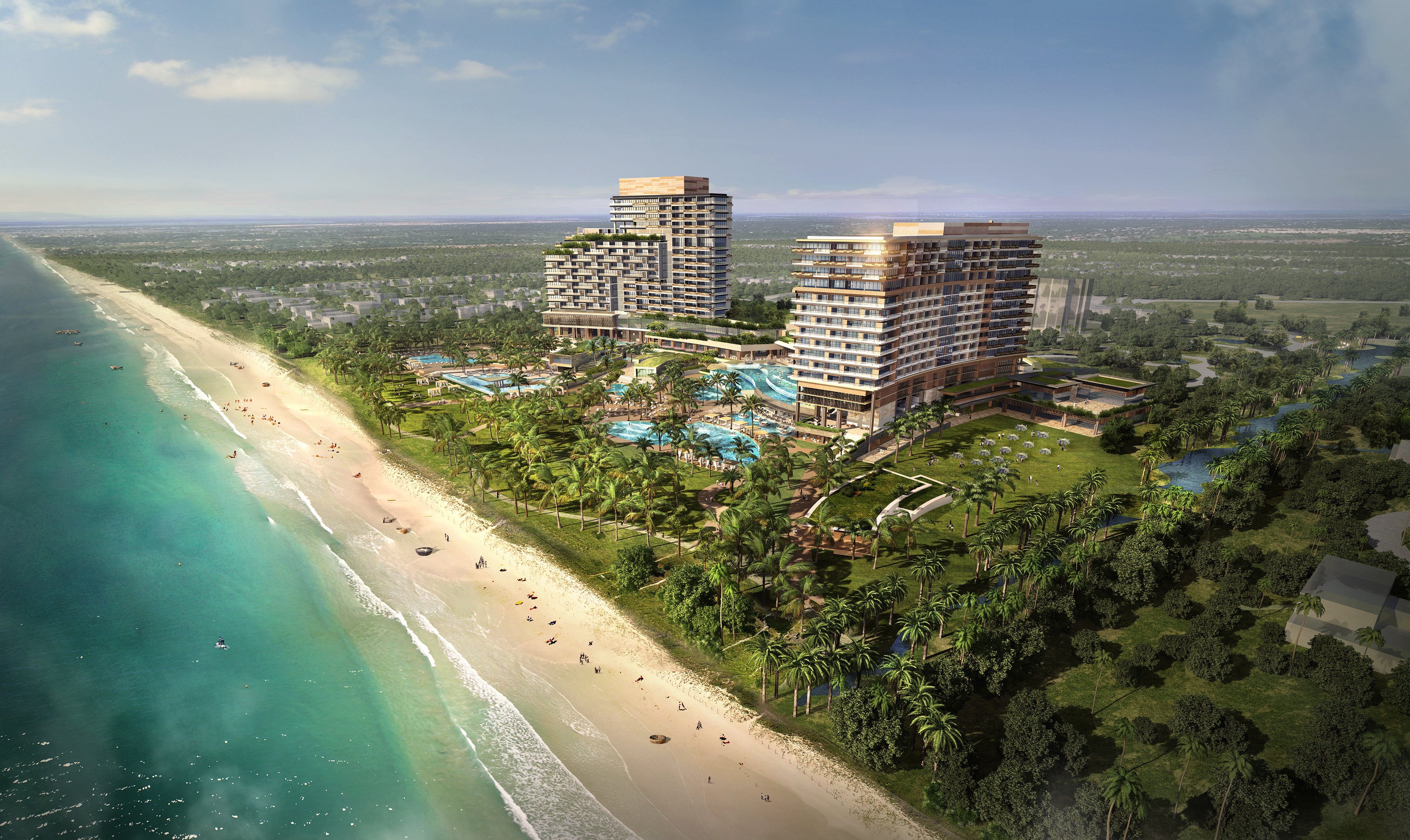 The resort is a five-star destination for international travelers and residents with supporting amenities, including a Trent Jones-designed championship golf course, providing a rich experience for extended and return stays. As the design architects for phase I of this multi-phase integrated resort on the coast of Vietnam, the team was tasked with the 1:500 planning submission and overall design for the entry boulevard, 2 Rosewood branded hotels & casino, condo-hotel, golf clubhouse, staff housing, and ancillary buildings. With a full complement of consultants and engineers on board from the start, the project team successfully handled the complexity and challenges of integrating engineering and design work in tight time frames.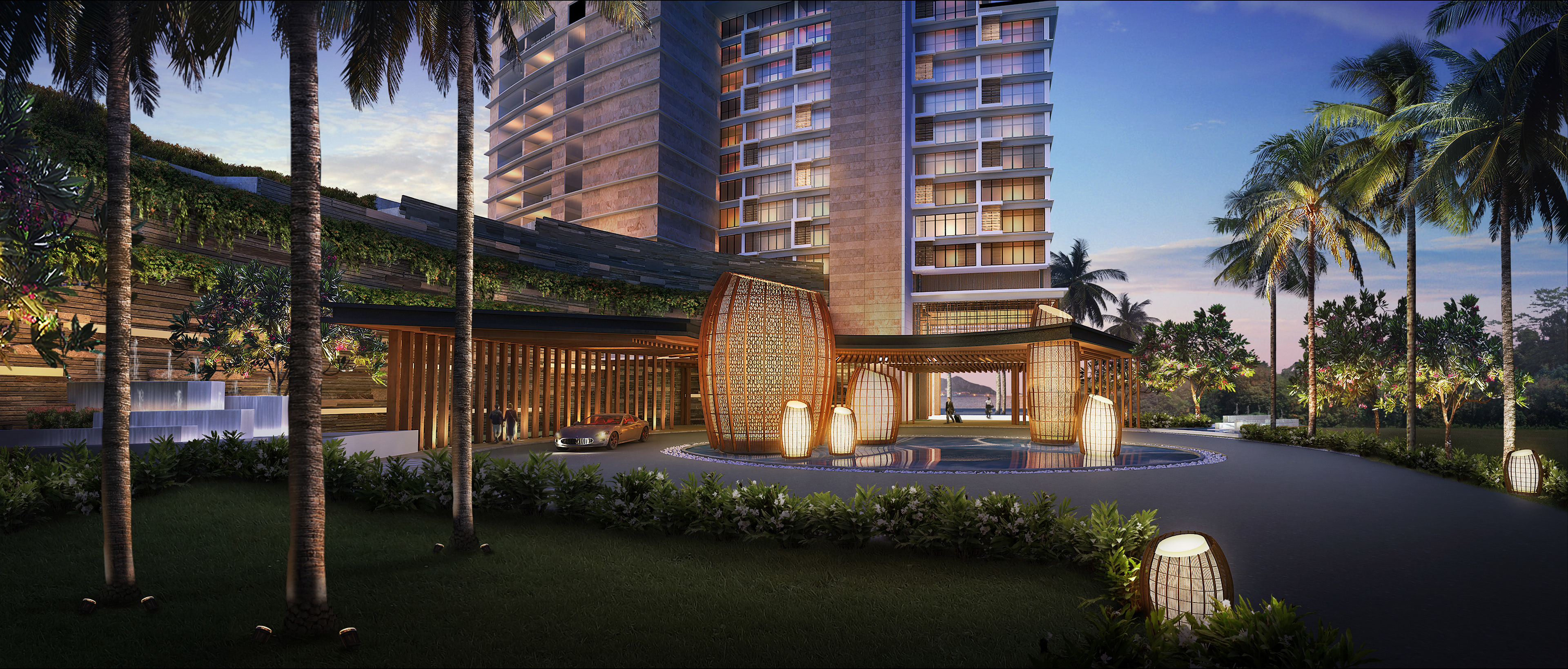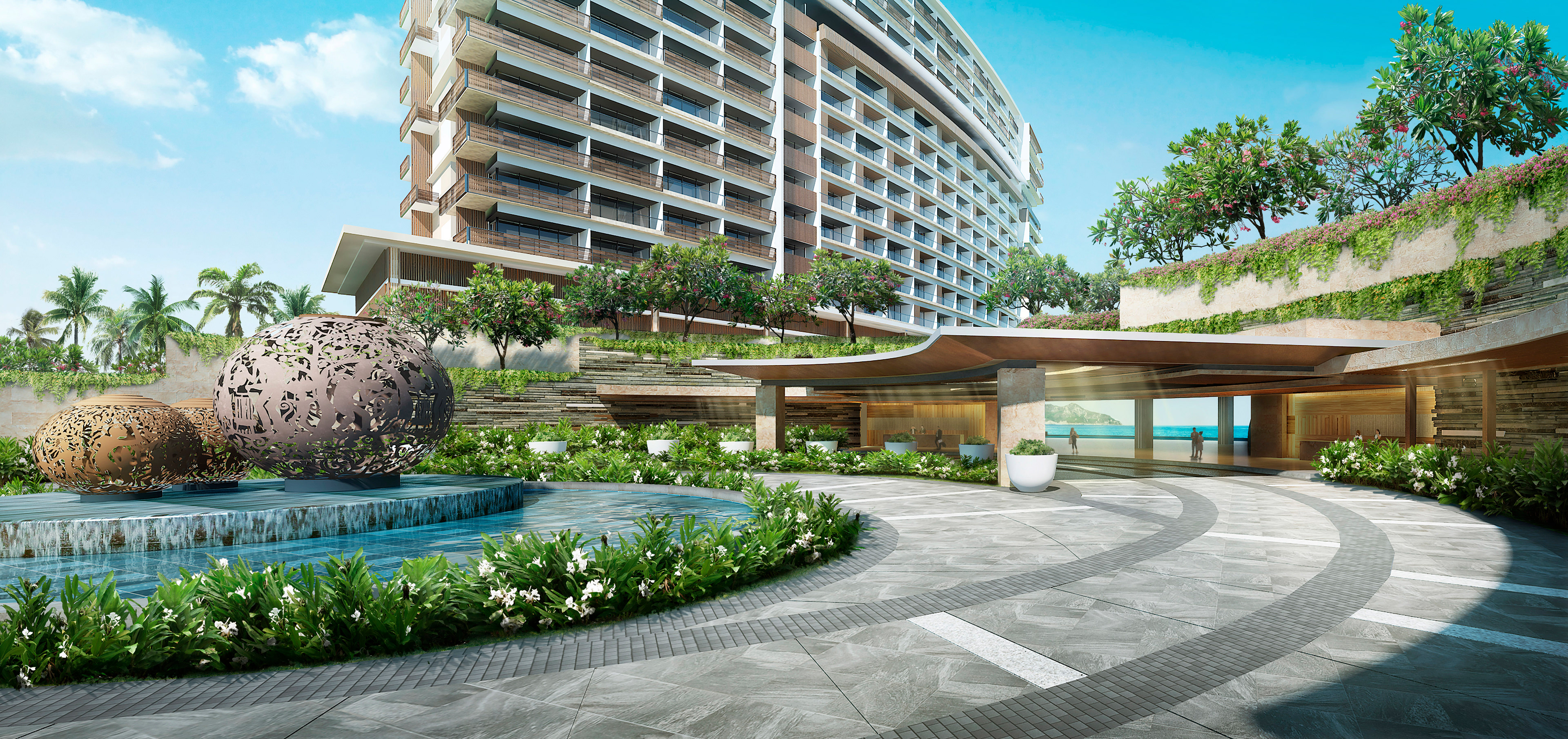 Design Solution
The tower aesthetic is clean and contemporary with warmth added through the use of natural materials. Extensive green walls and roofs recall the terraced rice patties so common in Vietnam while the stand-alone buildings draw upon a variety of Vietnamese influences with a contemporary twist to appeal to a sophisticated international clientele. The 'lantern lake' and hotel entries are inspired by the lantern festivals held throughout the country. The golf clubhouse form was inspired the site's sand dunes while the specialty restaurant responds to the nearby colonial structures of Hoi An that have been adapted to new uses.