Project Roles and Responsibilities
I was the point person for WATG working out of the London office, handling all internal and external information and communications between the design teams, of which there were three located in other WATG offices plus one subconsultant in addition to the London staff. Other responsibilities included client facing communications with the senior leader on the project and coordinating the overall master plan between the teams in addition to the residential component. I tested an early collaboration tool as a means of organizing the work flow and communicating with the teams to ensure deadlines were met.
Key Features
70 hectares
Six 180 key five-star hotels, 200 villas, 270 townhouses, town centre with RDE (retail, dining, entertainment), conference center, spa, beach club, and recreation facilities.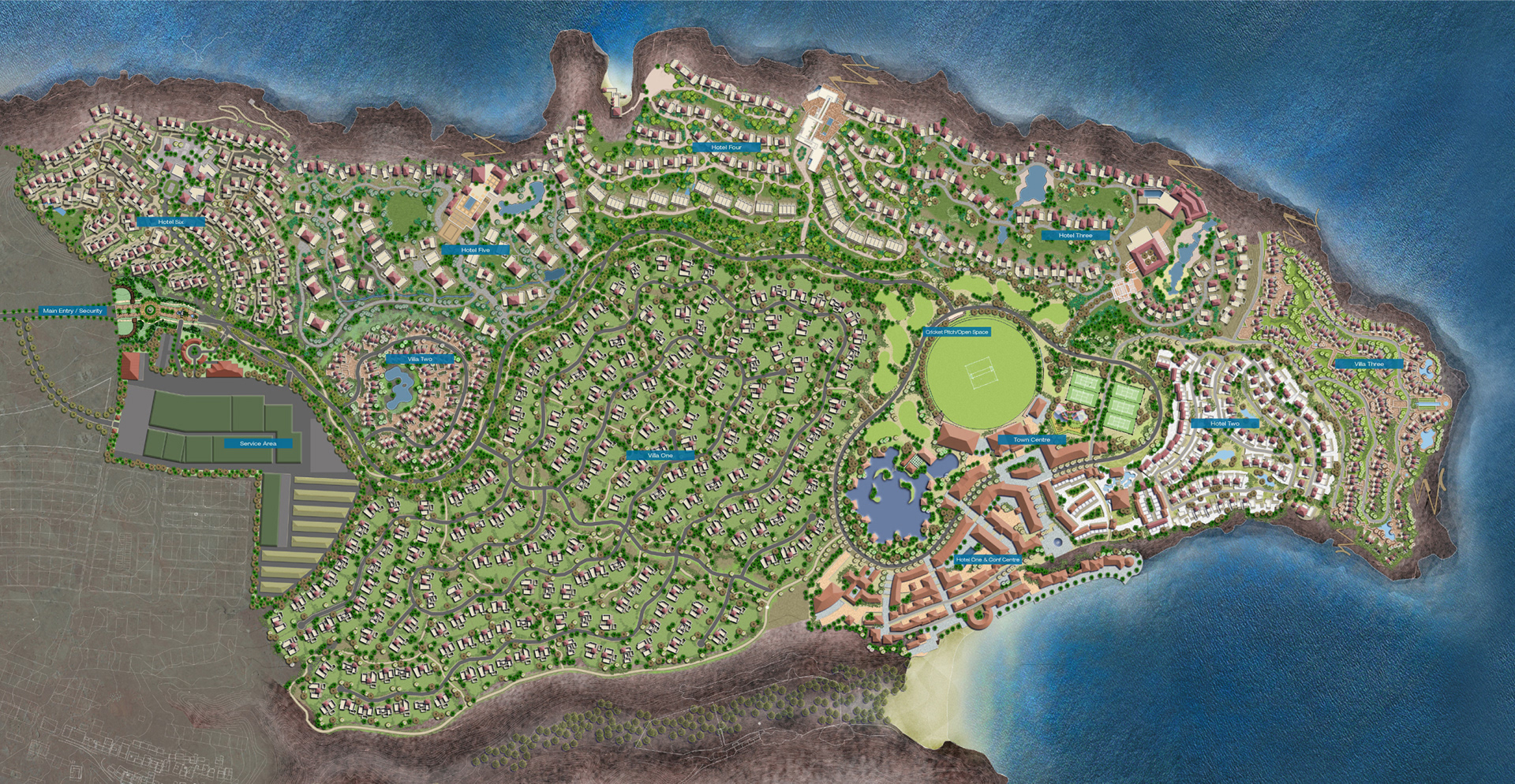 Design Challenge
The site was a spectacular, flat-topped penninsula surrounded by near vertical cliffs plunging to the sea. The team was tasked with capitalizing on the site's natural beauty and views to promote tourism for the country and satisfy the demand for second homes.
Design Solution
Spread across four offices, three time zones and two continents the team created a variety of hospitality experiences which responded to site constraints and features while maintaining a cohesive sensibility to the overall development.