Project Roles and Responsibilities
Dual role lead designer and project manager for the revised concept and schematic phases. As lead designer I was tasked with overseeing the team as we endeavored to blend classical and contemporary design languages to create a modern building inspired by the local vernacular. A key element was the curtain wall system inspired by Arabic mashrabiyas (privacy screens) that doubled as energy efficient systems with integrated photovoltaic cells on the upper panel while the lower panel angled away from the sun to limit heat gain and reduce energy use. As project manager I oversaw client directives and consultant coordination, and all communications. I also handled compliance with both operator standards and general hospitality design practice to ensure a well functioning, international standard hotel.  
Key Features
61,000sm GFA
265 hotel keys, 101 Serviced Apartment keys
Two indoor courtyards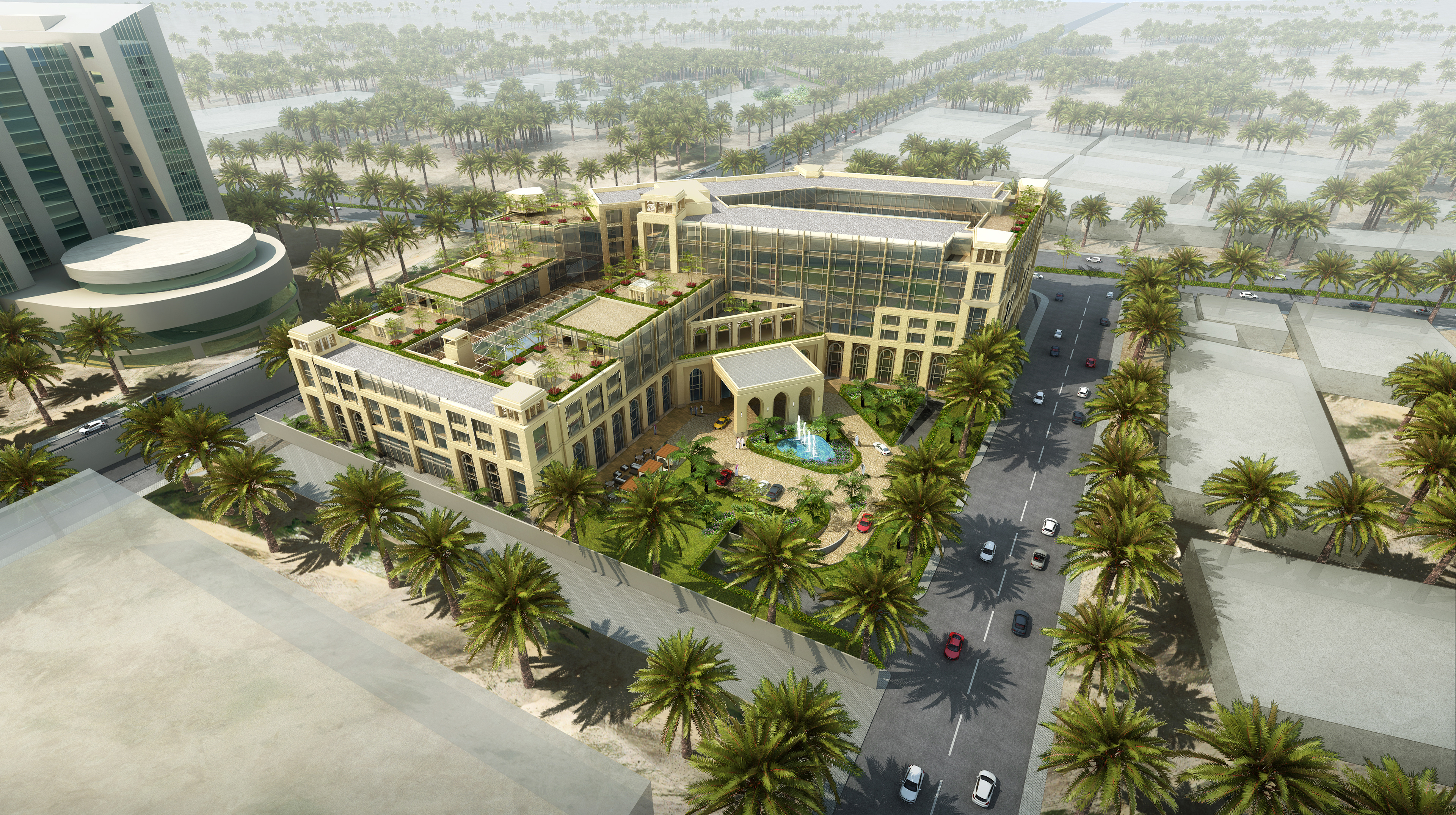 Design Challenge
To design an international standard luxury hotel and serviced apartments that is responsive to cultural sensitivities around privacy and security. Key challenges included duplicate, separate and secure lobbies and circulation routes for the hotel and serviced apartments while providing convenient, efficient operations for the operator. Additional parameters included a client directed blend of old and new architectural vocabulary.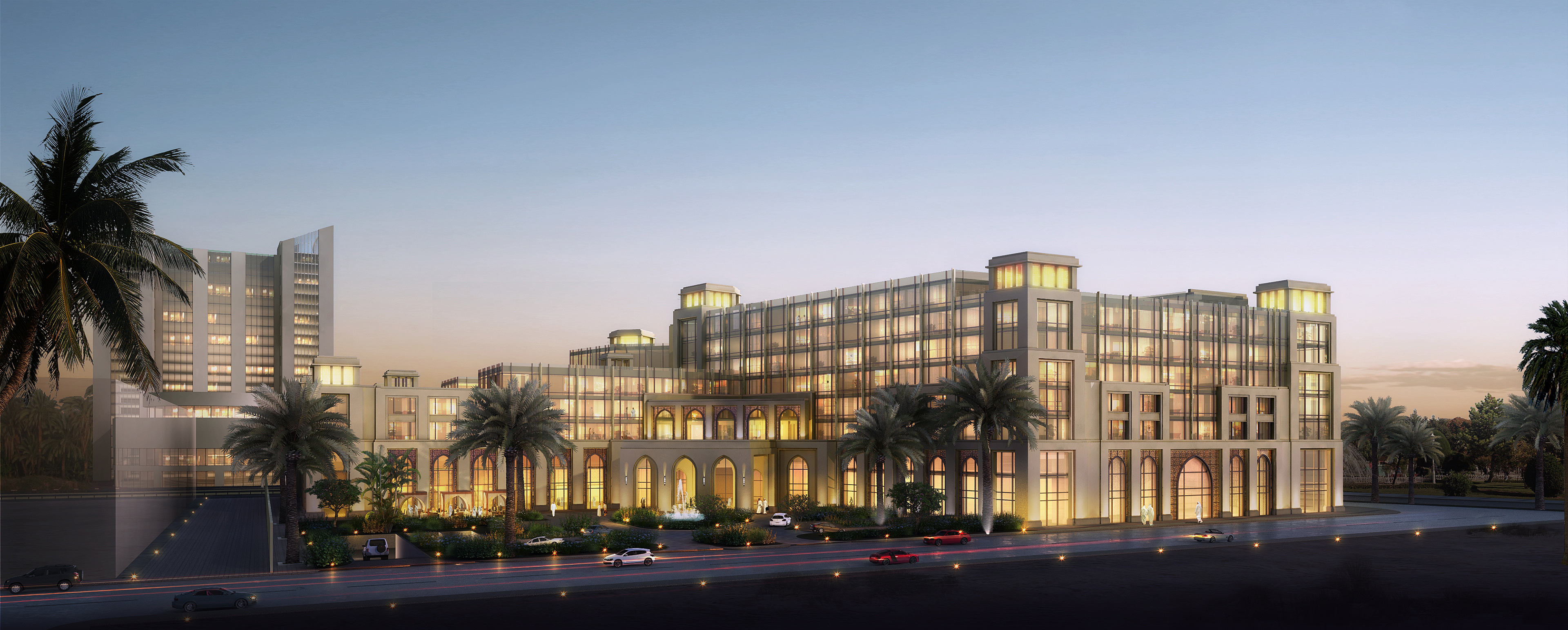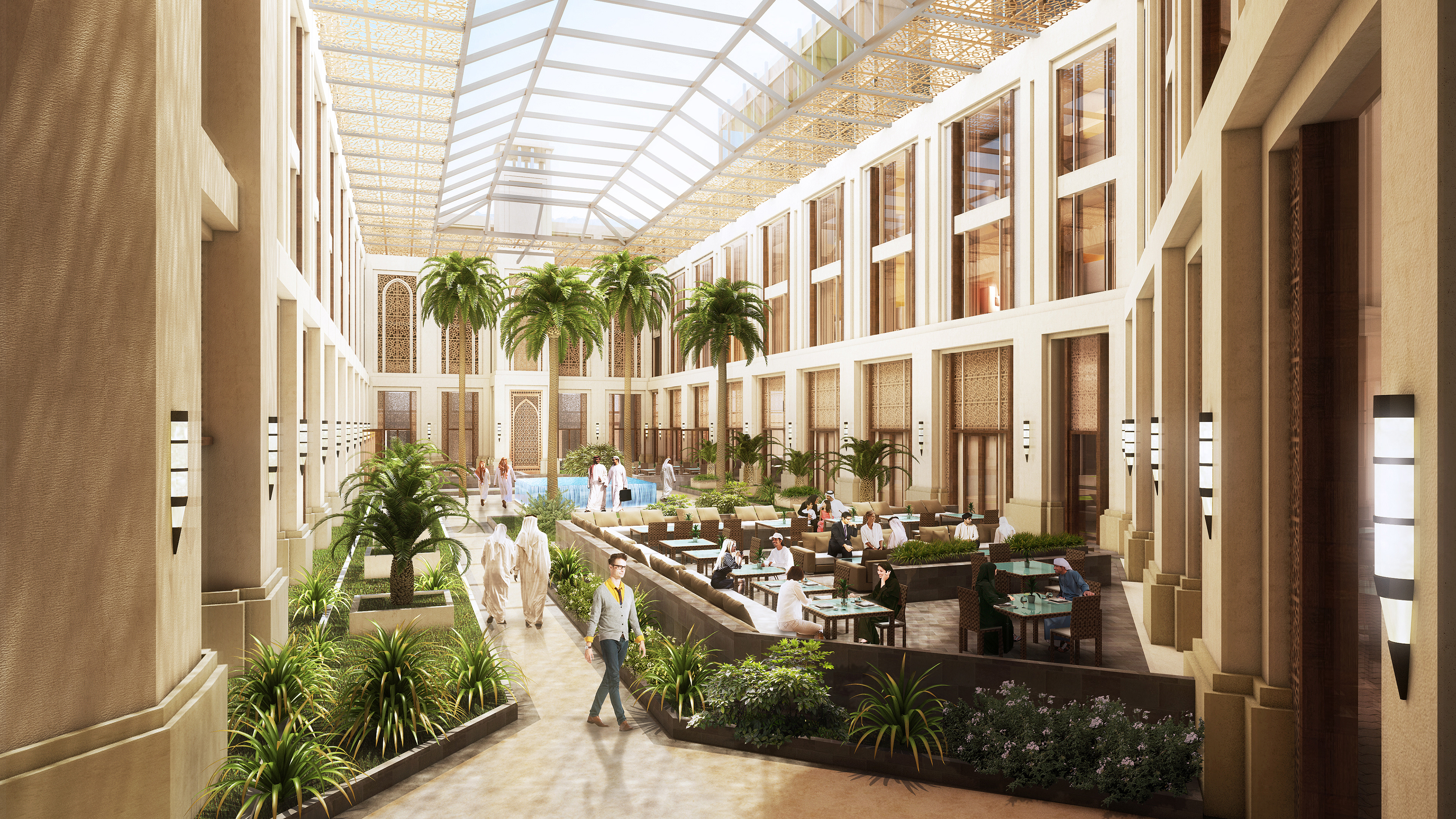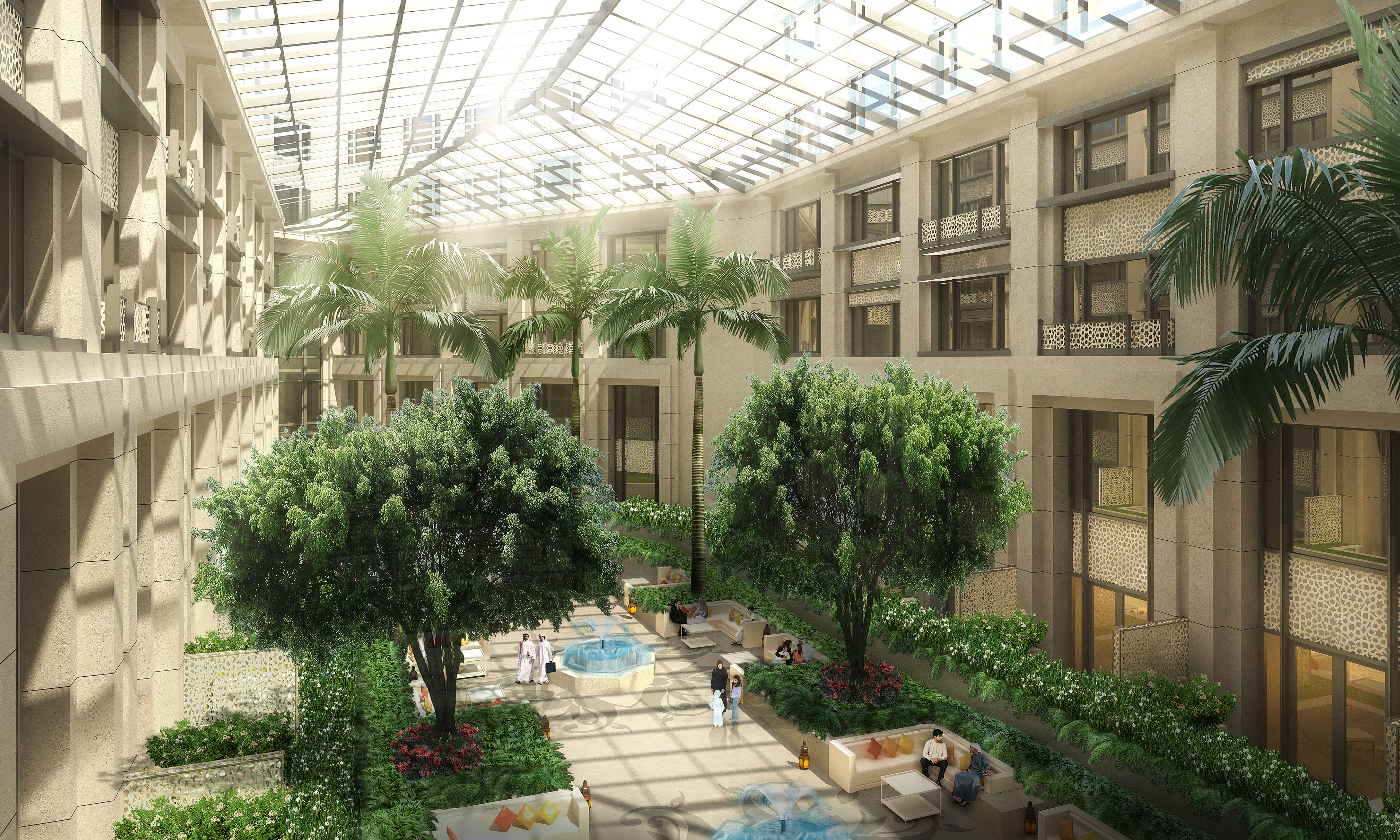 Design Solution
Key features included two interior courtyards for use during the hottest time of the day which also provided highly valued privacy for guests and residents. Other features were private roof terraces for the largest suites and an innovative, energy creating and energy efficient curtain wall inspired by Arabic mashrabiyas.