Project Roles and Responsibilities
Assisted the planning team in confirming that zoning for key hotel, RDE, and residential plots was sufficient to achieve the development numbers. Provided plans and massing models for the plots representing the development goals and requirements for each plot. Assisted with architectural imagery for creation of the visual aids in the final report.
Key Features
2000ha, 11,000 hotel keys, 30,000 apartments, 100,000sm RDE (retail, dining, entertainment), 2500 person conference facility, theme parks, golf, and more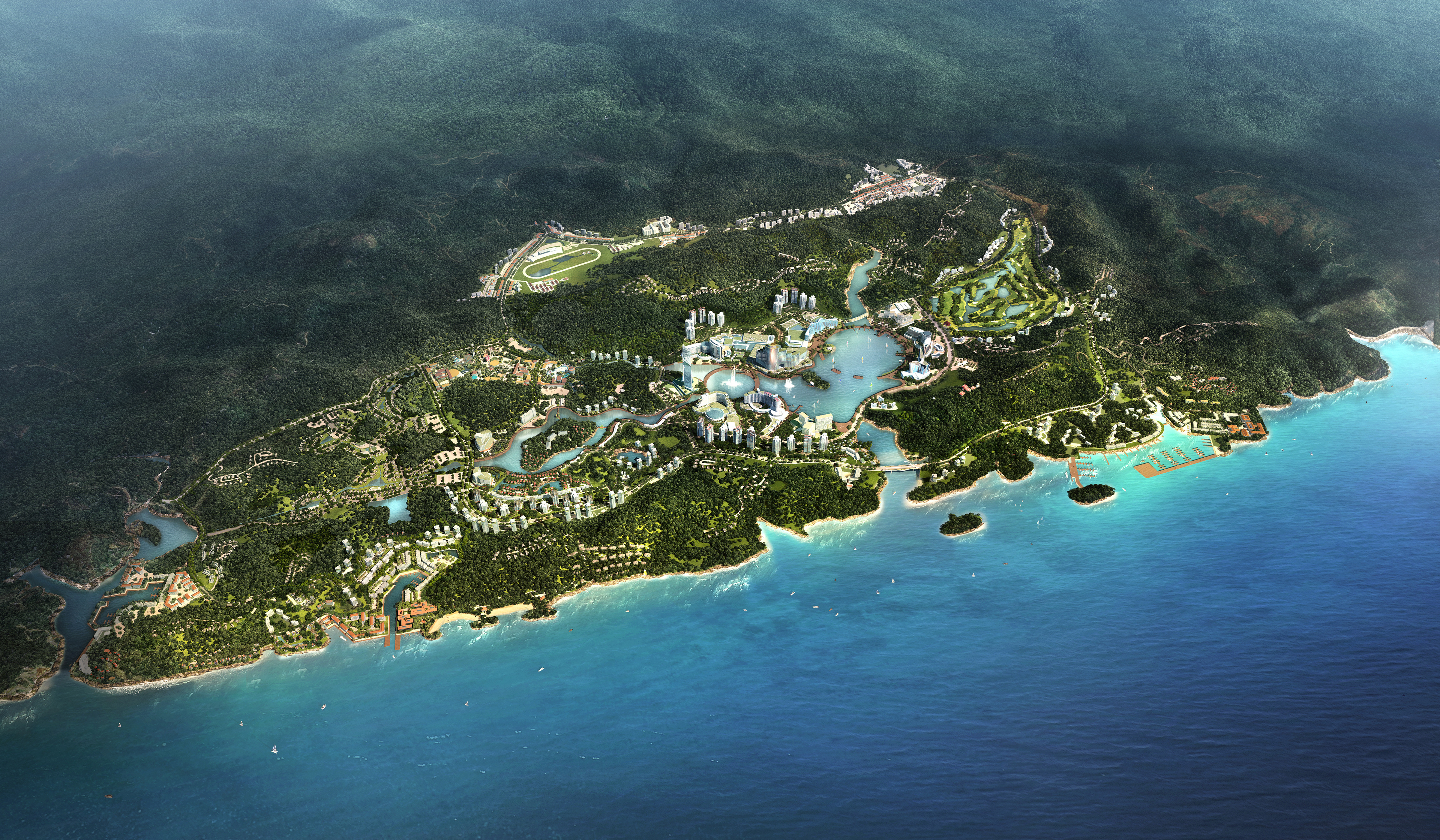 Design Challenge
To deliver development strategies and concept visioning for a 2000ha integrated resort providing business and tourism opportunities to Quang Ninh province in northern Vietnam. Total build-out includes but is not limited to 11,000 hotel rooms, 30,000 residences, 100,000sm of RDE (retail, dining, & entertainment), conference facilities, casinos, entertainment parks, golf course, horse track, etc.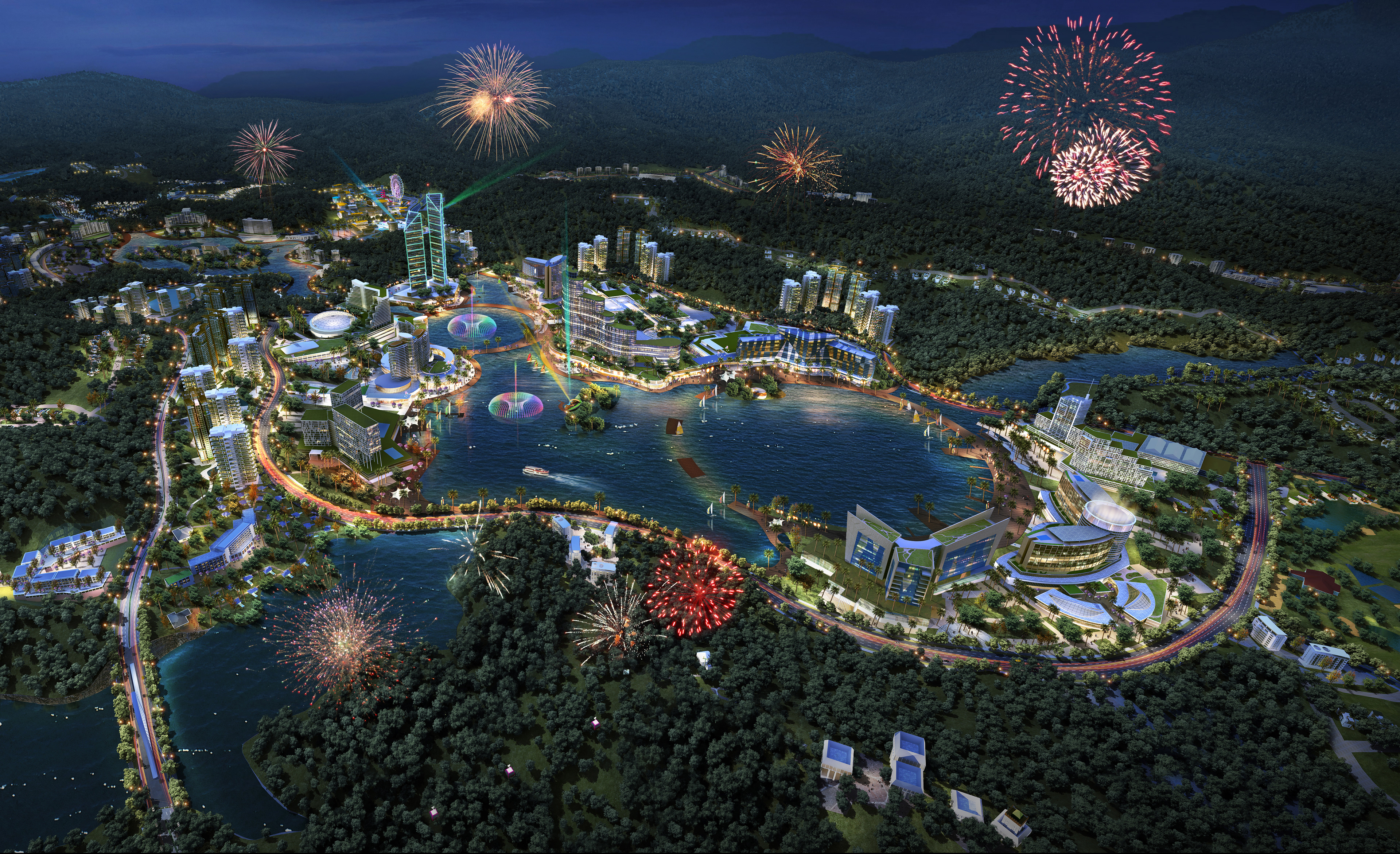 Design Solution
In conjunction with infrastructure and transportation consultants WATG provided extensive analysis and design vision. The vision includes a multitude of character zones to attract a large variety of guests and residents while striking a balance between development and the existing natural environment; taking into consideration previous areas used as quarries and managed forests.