Project Roles and Responsibilities
WATG did a master plan for this site twice, for two different clients several years apart. In 2006 I was on the design team focused on conceptual architecture for some of the hotels and the village center surrounding the marina.
In 2011 my role was more prominent as the bridge in scale from planning to architectural concept as well as client facing and participating in presentations and communications.
Key Features (2011 version)
410 hectares, 1200 residential units, 3 resort hotels (550 keys)
Residential (townhouse, penthouse, apartments, villas), beach hotel, boutique spa hotel, hillside hotel, championship golf course, tennis academy, festive marina district with RDE (retail, dining, entertainment)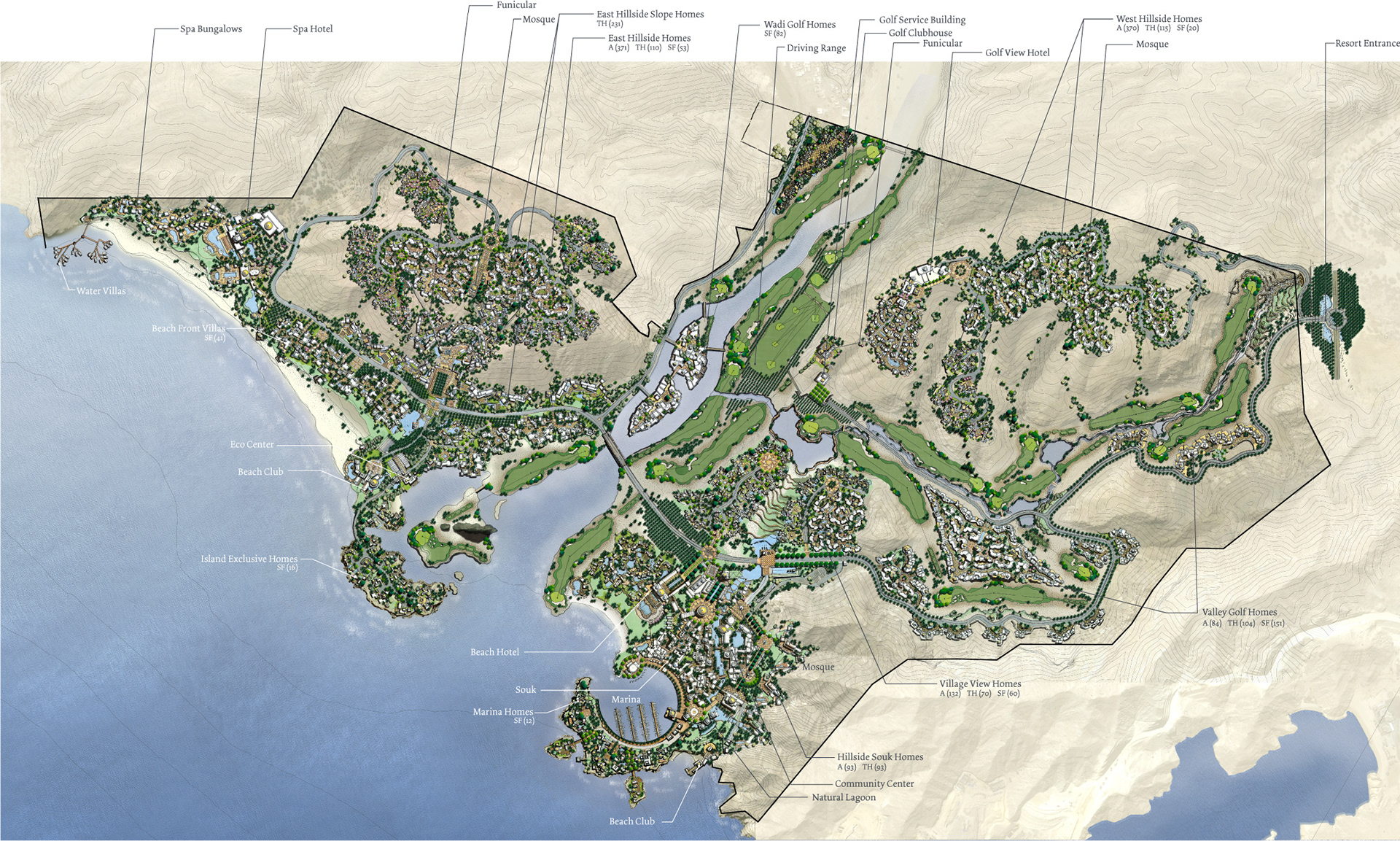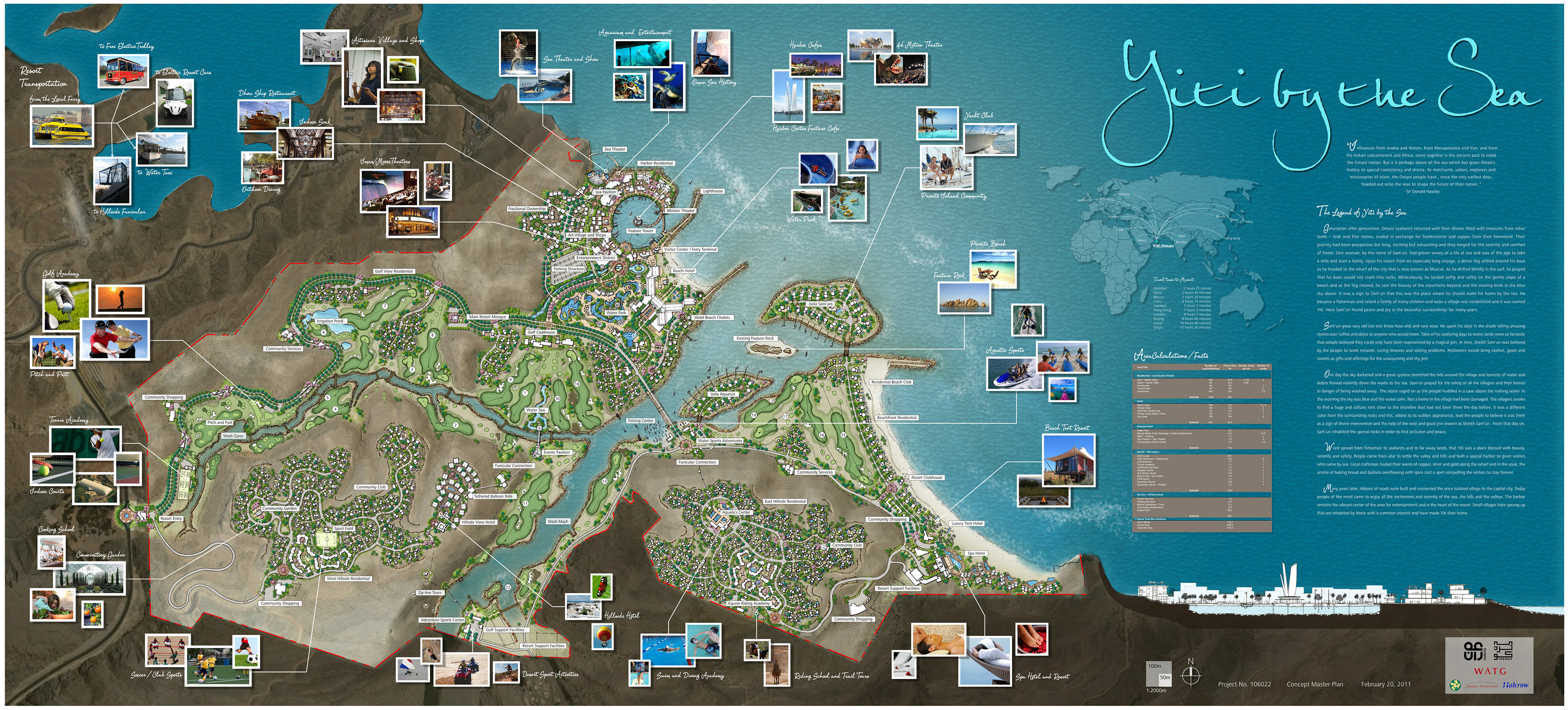 Design Challenge
To create an integrated tourist and leisure destination to draw visitors from both Oman and overseas. The biggest challenge was to create a diverse range of activities to keep a visitor at the resort for an extended stay, leaving them with the desire for return visits to this breathtaking locale on the Arabian Sea.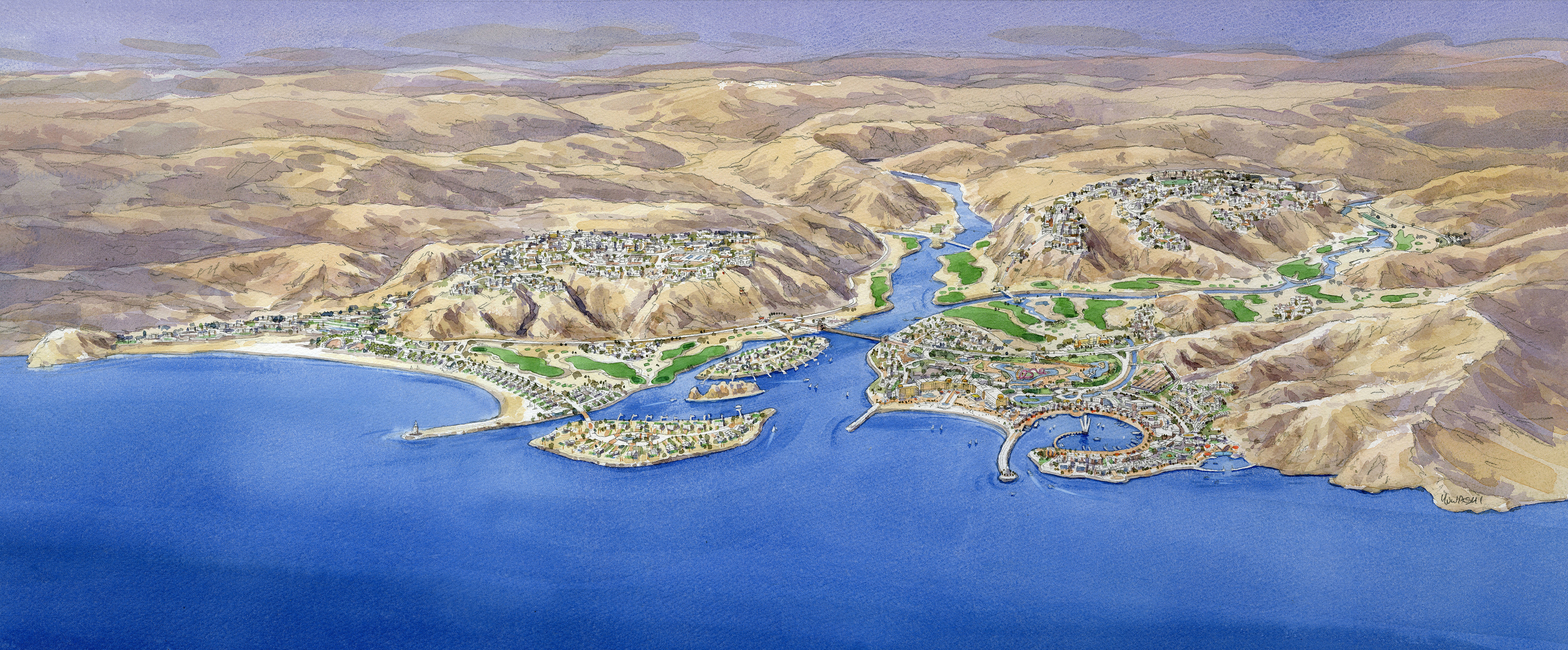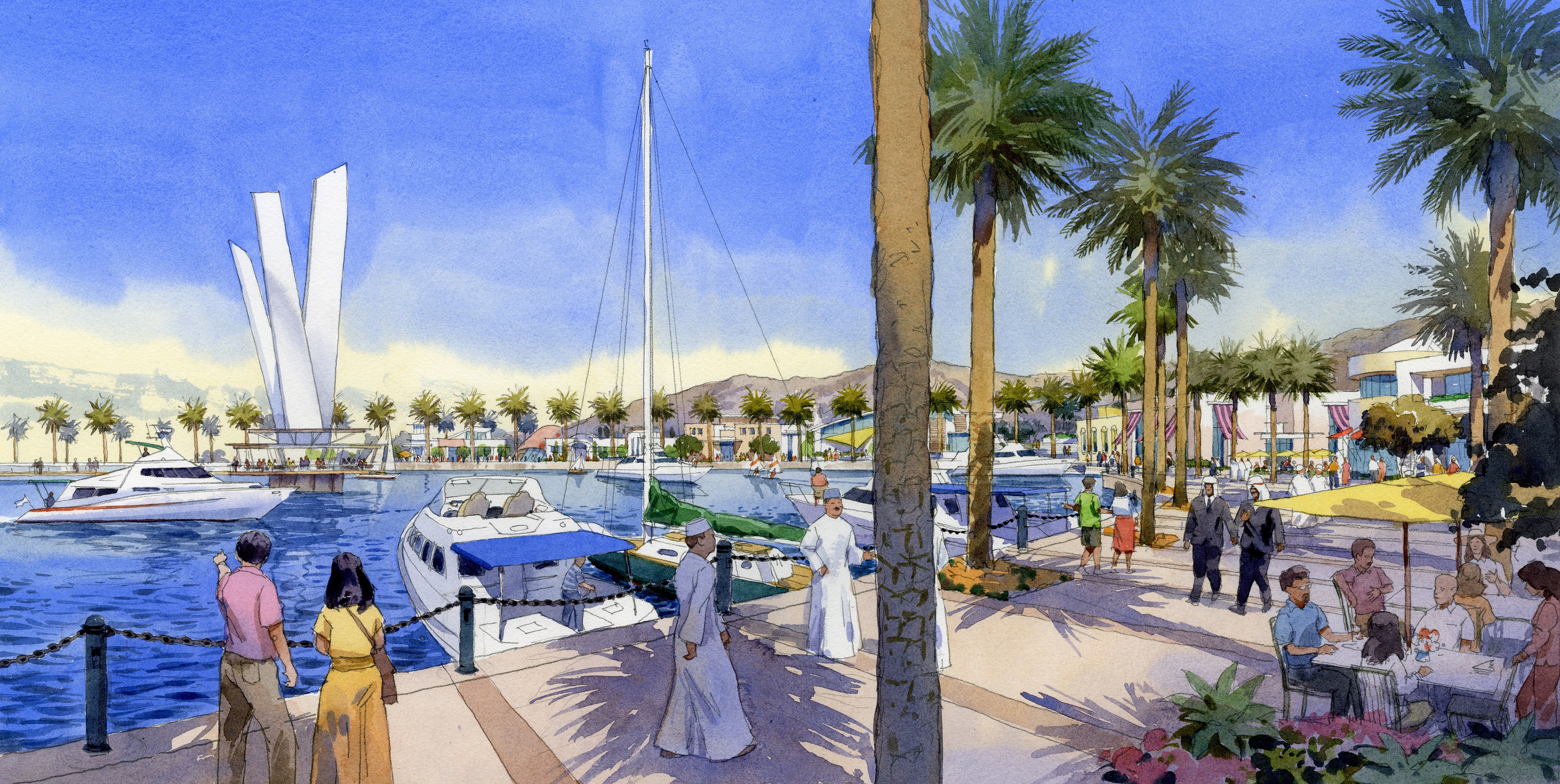 Design Solution
The heart of the resort radiates from the marina entertainment district with a 5-star beach hotel and water park, golf course, and golf and tennis academies set in the wadi valley surrounded by steep mountains. Hilltop residential areas overlook the resort and sea. A spa hotel is nestled into a beach cove and an all-villa hotel cascades down the slope of a mountain toward the sea.